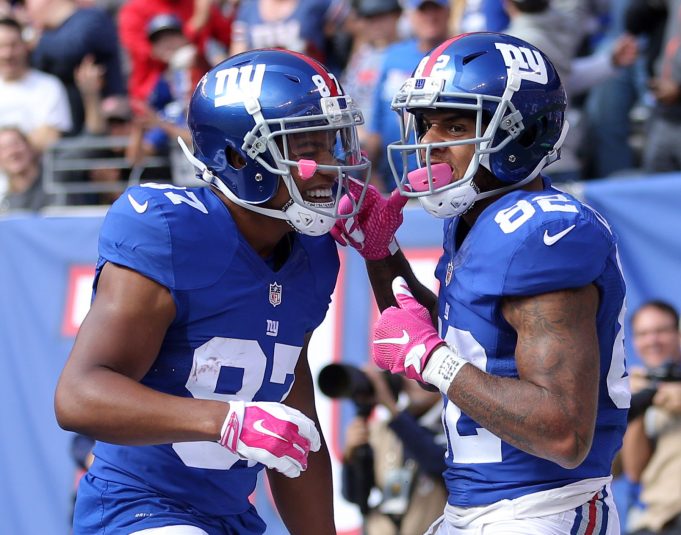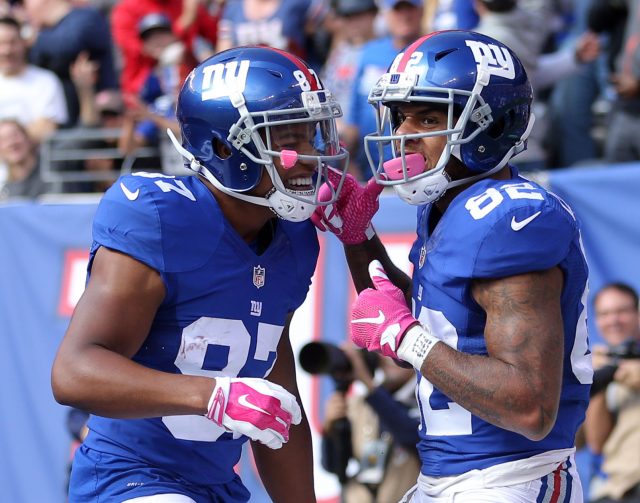 Roger Lewis
During the 2016 draft, Reese spent just one pick at the wide receiver position. While the decision to choose Shepard in the second round largely paid off, many believed the general manager should've spent another selection on someone who could help alleviate pressure on Beckham.
Instead, Reese set his sights on the undrafted free agent market. Not only did he nab two strong players in Roger Lewis and Tavarres King, but both men ended up making the roster.
After seeing zero snaps in the first two weeks of the season, the 23-year-old from Bowling Green stepped up. Between Week 3 and Week 9, Lewis flashed immense potential as he totaled seven catches on 19 targets, good for 97 yards and two touchdowns. While he certainly showcased his speed and jumping ability, he also flashed what plagued him throughout college — dropped passes and inconsistent route running.
As the season came to a close, it was King, not Lewis, who worked as the fourth receiver. And in the Giants lone playoff game, King was showcased more than ever as he hauled in three passes (six receptions) for 73 yards, including Eli Manning's lone touchdown of the postseason.
Heading into 2017, Lewis will be positioned towards the bottom of the depth chart — and that's without knowing the moves that will be made in free agency and in the draft. In his second year in the pros, he's already going to be fighting for his life with the Giants organization.