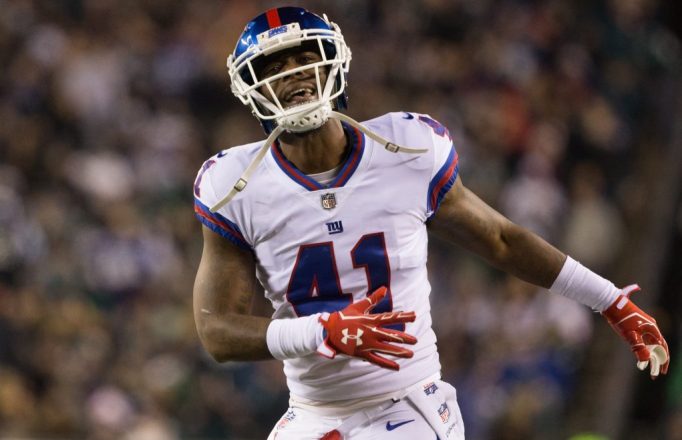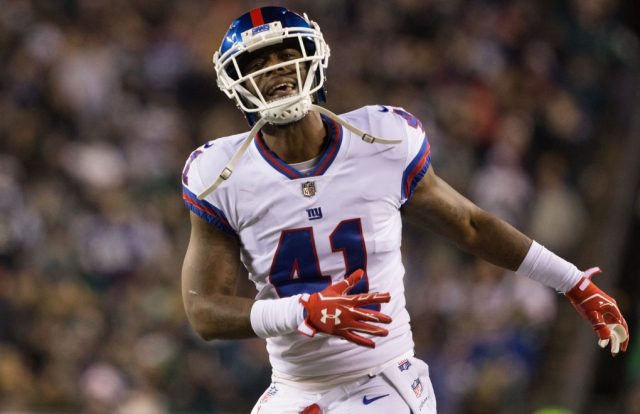 Keep Dominique Rodgers-Cromartie in Blue
When cornerback Dominique Rodgers-Cromartie signed a five-year, $35 million contract with the Giants back in 2014, many thought the organization overpaid for his services.
Despite being a consistent starter while earning one Pro Bowl nod in two seasons, it appeared as though his tenure was coming to an end when the Giants selected Apple in this year's draft. Instead of being a grumpy veteran, DRC took the change in stride and transitioned to slot cornerback so Apple could gain experience on the outside.
While he did struggle at the position last year, Rodgers-Cromartie looked like an entirely different player in 2016. The veteran cornerback collected 46 total tackles, 19 passes defended, one sack, one forced fumble and tied a career high with six interceptions. DRC's efforts turned into a second-team All-Pro selection.
Jenkins was arguably the best cornerback in football last season. Despite struggles, the 21-year-old Apple flashed signs of brilliance. If healthy, Darian Thompson looks like the ball-hawking safety the Giants crave while Landon Collins played like the next Troy Polamalu.
But when it comes to the NYPD, DRC is the heart and soul of the unit. A sure-fire candidate to be cut, his place on the 2017 Giants is now vital.