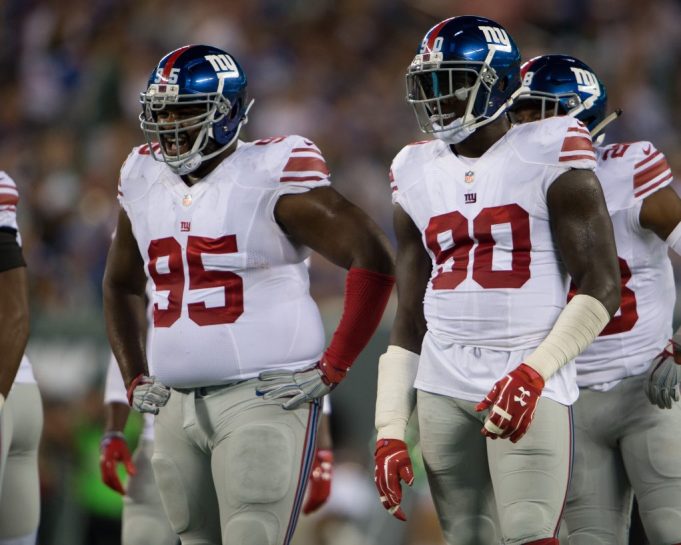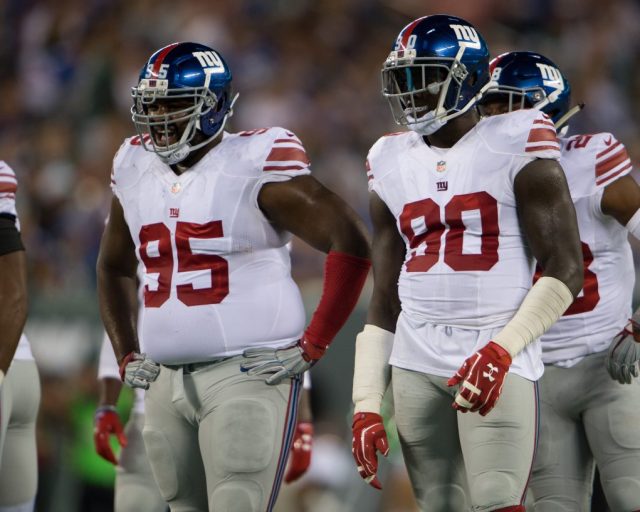 Figure Out the Defensive Line Situation
On one hand, one-half — and arguably the better half — of the defensive line is locked up as the Giants have both Olivier Vernon and Damon Harrison for four more years. On the other, both Jason Pierre-Paul and Johnathan Hankins — two top-tier talents in their own right — will be a part of this year's free agent class.
It'll be an interesting decision for Reese. If you remember, the organization let up-and-coming defensive tackle Linval Joseph walk in free agency and he's turned into arguably the top 4-3 interior linemen in football. The smart decision would be to retain Hankins, but a combination of history and the emergence of Jay Bromley may have the Giants thinking otherwise.
When it comes to Pierre-Paul, things get more tricky. Sure, players like Romeo Okwara and Kerry Wynn stepped up when JPP went down with a sports hernia injury. But neither player appears to be the long-term answer, making it more likely for the organization to discuss a contract with him.
In a surprise to no one, Pierre-Paul wants — and deserves — a lucrative deal. With a lack of quality free agents that match JPP's skill set combined with more pressing needs in the draft, don't be shocked if the team invests in their 2010 first round pick.