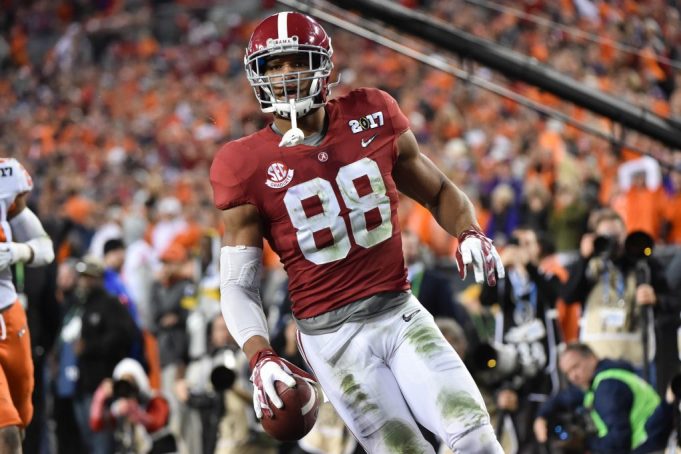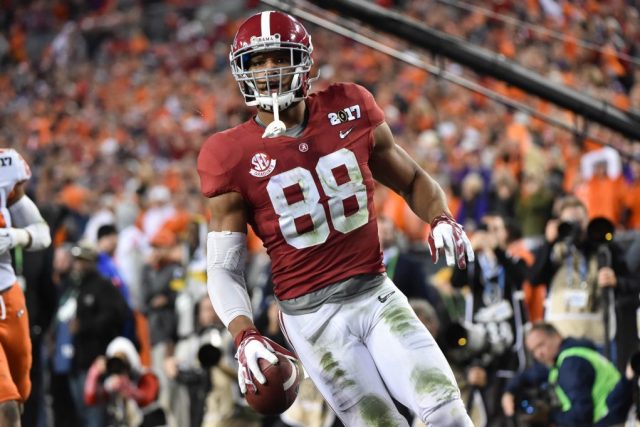 Draft Alabama Tight End O.J. Howard
Ever since the Giants won Super Bowl XLII with fifth-round rookie Kevin Boss as their tight end, the organization believed that anyone in that position could shine in the offense.
From Boss to Jake Ballard, from Martellus Bennett to Brandon Myers, and now Will Tye, Jerell Adams, and Larry Donnell, it's been a revolving door for years.
But that could all change if Reese takes O.J. Howard in the first round of the draft.
Suiting up for one of the best team's in the nation has done wonders for Howard as head coach Nick Saban gets his talent as ready-made for the NFL as he can. His 6'5″, 245-pound frame rivals that of Jimmy Graham and Jordan Reed, and many scouts have compared his natural ability to those two dominant tight ends.
When looking at his stat sheet, Howard wasn't overly impressive. After all, he caught just 45 balls for 595 yards, good for three touchdowns. He does, however, possess athleticism and natural ability unrivaled by many, making him a matchup nightmare both in the slot and when being covered by slower linebackers and smaller safeties.
While Tye has been impressive and Adams has shown potential, neither will be as good as Howard. Yes, he has some work to do with his blocking skills and technique; but with the Giants needing a true red-zone threat, he could be their best bet.