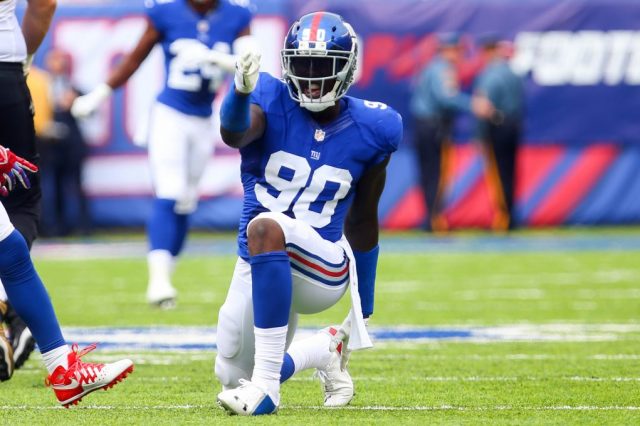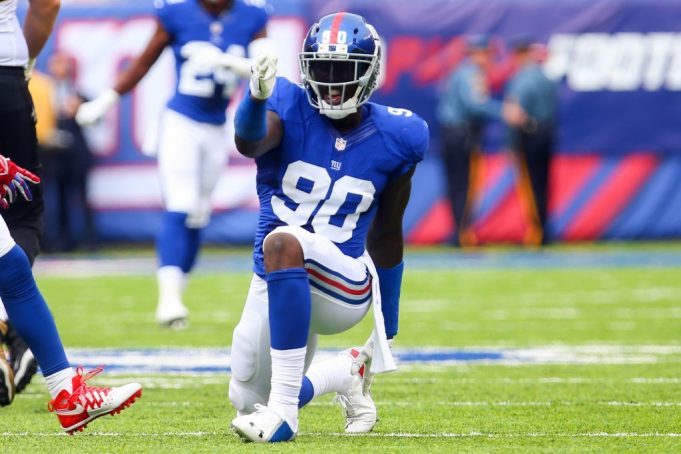 Defensive Line
The Giants have two very important free agents on the defensive line: Jason Pierre-Paul and Jonathan Hankins. JPP was playing at a Pro-Bowl level before going down late in the season. Hankins came back from injury with a bang this season, partnering with Damon Harrison in the Giants staunch run game.
The Giants will likely be able to afford only one of them, which means that general manager Jerry Reese has a massive question facing him going forward: Hankins or JPP?
The answer to that question will likely be the biggest story of the offseason other than the offensive line.
The Giants big boys on the D-Line (Olivier Vernon and Damon Harrison) lived up to the hype this season, and are still intact, which is still of the utmost importance.