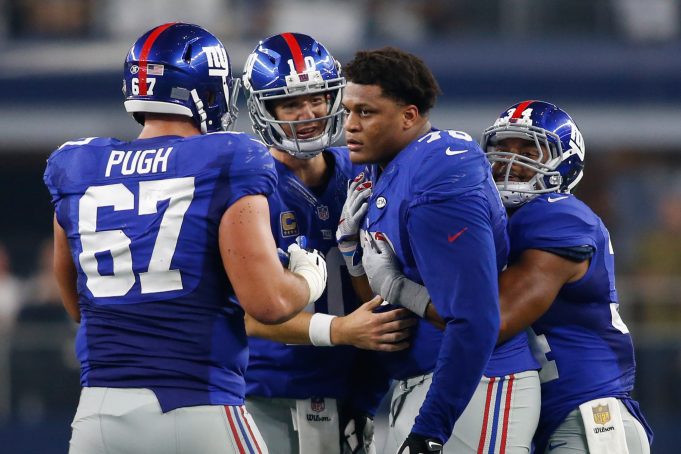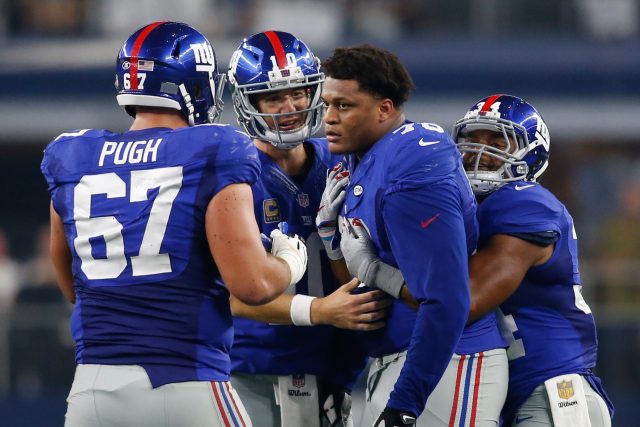 Offensive Line
By far, the teams weakest link was the offensive line. The Giants two free agents on the offensive line are Marshall Newhouse and Will Beatty, who will both likely be let go. Players like John Jerry and Bobby Hart are clearly not good enough, and will likely be either released or demoted into a backup role.
The two big questions: Will the Giants splash in free agency on an established lineman, or address the position through the draft? Additionally, what will happen with Ereck Flowers?
Despite a disastrous sophomore campaign, it would be foolish to throw in the towel on Flowers, who still has immense physical potential. A smarter move would potentially be to move Flowers to right tackle, and then either draft a left tackle or sign one in free agency.
Regardless of what happens with Flowers, the offensive line is likely the thing holding back the Giants the most from being a contender, and therefore must be addressed as the top offseason priority.