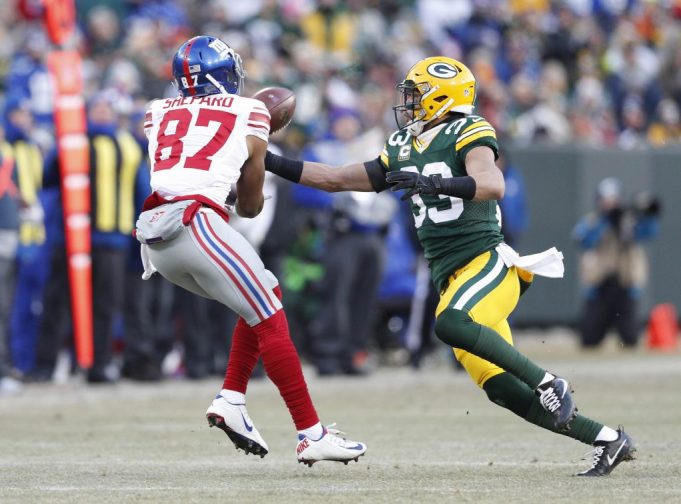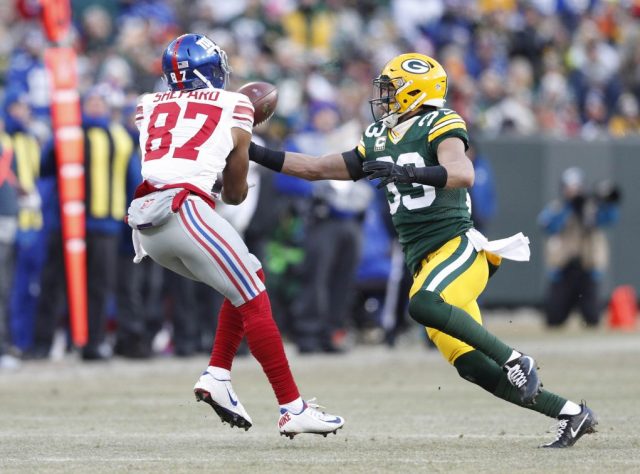 The New York Giants trail Aaron Rodgers and the Green Bay Packers 14-6 at halftime no thanks to Odell Beckham Jr. and Sterling Shepard.
Ben McAdoo's New York Giants head to halftime at Lambeau Field of the NFC Wild Card Game inexplicably down 14-6 after a stunning ending to the second quarter.
Aaron Rodgers found Randall Cobb on a ridiculous 42-yard Hail Mary that extended the lead from 7-6 to 14-6.
More importantly, though, was how horribly the Giants offense wasted opportunities early on in the game. Odell Beckham Jr. and Sterling Shepard dropped two passes each through the first two drives of the game — drives that Eli Manning and the offensive line looked phenomenal in.
The 3rd down drop by #Giants Odell Beckham https://t.co/q8DXS6THbV

— Dov Kleiman (@NFL_DovKleiman) January 8, 2017
One drop — while it was definitely a toughie — came by OBJ in the endzone.
Only two Robbie Gould field goals account for Big Blue's points up to this point in the game.
If Beckham wants to be remembered as a football legend, he better start worrying about catching the big time clutch football rather than the amazing football.
Second half starts now.