For some reason, New York Islanders head coach Jack Capuano continues to pair Travis Hamonic with Nick Leddy, despite the move producing underwhelming results.
T
here's another saga surrounding Isles defenseman Travis Hamonic.
This time, he didn't request it.
Following an offseason that entailed the top-pair blueliner rescinding his well-documented trade request, fans have been clamoring for something — anything — to be done about their struggling defenseman.
Arthur Staple of Newsday said to "look at Hamonic's shots for/against percentage while on the ice — it's currently just below 45 percent, which is better than it was earlier this season but still too far below average for a top-pair defenseman."
As Staple noted, the Isles' top-line pairing — comprised of Hamonic and Nick Leddy — has been underwhelming this season. The former has become even more aggressive (he's on pace for a career-high in both hits and fighting majors), but for whatever reason, the duo just hasn't meshed.
It's time that Jack Capuano switches something up, because as the saying goes, "If it's broke, fix it."
1. Streaking Ladd
It's time to acknowledge the truth: Andrew Ladd, the Isles' high-priced free-agent signee this offseason, is a very, very good player.
Sure, he's had his well-documented struggles, and sure, his colossal contract is absurd. But at the end of the day, he's someone that every playoff contender needs. He's a great team player who's capable of dishing out hits and scoring goals.
After tallying just four goals and three assists over his first thirty-two games, he has four and one in his last four. The Isles need him to be clutch Ladd rather than pedestrian Ladd over the final stretch of the season.
2. Finding Johnny
John Tavares hasn't posted the flashy numbers we're so used to seeing, but he has added another skill to his repertoire: penalty killing.
"I take a lot of pride in being strong in all areas of the game," said Tavares, via Brett Cyrgalis of the New York Post. "I'm obviously known more for offense and making plays, but I'd like to think I can be counted on. I was asked to be out there and contribute, and I'm just doing what I can to be productive and doing a good job."
The captain is a subtle, lead-by-example type of skater. He's among the league's best, and his attitude is a big reason why (he's assumed Casey Cizikas' role on the unit after the later took a skate blade to the wrist last month).
3. Down on the Farm
Despite the absence of a Connor McDavid-esque skater, the annual World Junior Championships was a resounding success. Two Isles prospects partook in the event, with first-round pick Keiffer Bellows netting two goals in the finals and Mathew Barzal being named one of the tournament's best players for the second consecutive year.
Barzal has dazzled at nearly every level. He finished the tournament with three goals and four assists in seven games, drawing accolades from guys like ESPN's Corey Pronman. Eric Engels of Sportsnet wrote that "Barzal is dominant with the puck, composed, and incredibly gifted in the playmaking department."
Although he wasn't completely ready, the Isles were foolish to send Barzal back down to juniors after just two games. He's going to be a top-flight forward sometime down the road.
4. Hypothetically speaking …
There's been a lot of unfounded speculation that general manager Garth Snow could be on his way out. Bloggers have cited the Isles' reported search for a team president as a basis for that claim.
Let's hypothetically say this transition did occur, even though it seems unlikely. The new decision-maker would be in a precarious spot, with few tradeable assets, a depleted farm system and a looming expansion draft that will likely result in the loss of a solid defenseman.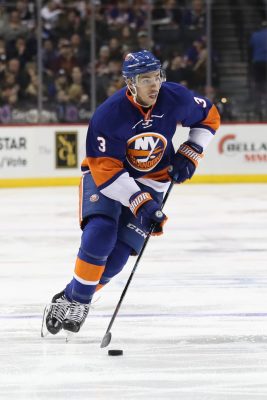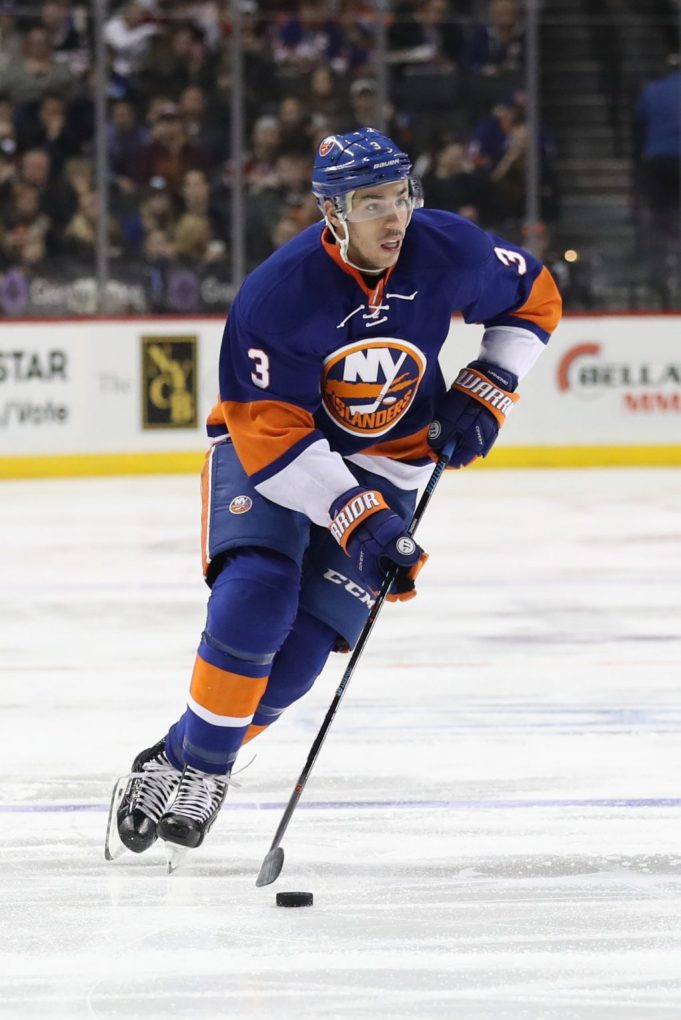 Simply put, it wouldn't be an ideal situation.
5. Mockin' the drafts
There will be two dates circled on Garth Snow's calendar this offseason: the uncommon expansion draft, and the habitual lottery draft.
With the addition of the Las Vegas Golden Knights, the league will be holding an expansion draft in mid-June. Unlike prior events — such as the notably awful 2000 draft — the higher-ups want Vegas to compete right away. For that reason, team's can only protect eight skaters and one goalie or nine forwards, three defensemen and one goalie; all other players are unprotected.
The Isles have to protect Johnny Boychuk, John Tavares and Andrew Ladd, because they all have no movement clauses. It's likely that they'll protect Travis Hamonic and Anders Lee, too. The big question is what happens with the rest of the team?
Ideally, Snow would retain Nick Leddy, Ryan Pulock and Thomas Hickey. But if that's the case, they'd lose either Brock Nelson or Ryan Strome in the process. It's more likely that they don't protect Hickey so they can retain Nelson. That would leave them with Tavares, Ladd, Lee, Nelson, Boychuk, Leddy, Hamonic, Pulock and J-F Berube.
Three days later, Snow's staff will be at Key Bank Center in Buffalo, New York for the annual lottery draft. The Isles currently own the fifth pick (we've heard that before), and are projected to land Michael Rasmussen, the Western Hockey League's leading scorer from a season ago.