The Syracuse Orange Men's basketball team has fallen far from last season's magical Final Four run, but what's the real problem?
T
he Syracuse Orange men's basketball team is not very good.
There, I said it. No matter how blunt it is, it is nearly impossible to refute that statement. They're simply a struggling college hoops squad.
After 14 games this season, the Orange sit at 8-6, including embarrassing losses to Wisconsin, St. John's, and, most recently, Boston College. With a 0-1 record in ACC play, the schedule only gets tougher moving forward.
What is the problem with the Syracuse Orange? This is the critical issue of the day.
Last season was one filled with promise, thrilling victories, and, eventually, a Final Four appearance. The Orange mowed down opponents and dominated in pure Syracuse fashion. Their season was nothing short of impressive. Yet, this year, they are letting everyone down.
Sure, they lost quite a bit of talent from last year.
Michael Gbinije stepped up his senior year and 3-point shot specialist Trevor Cooney finished up his final season with the Orange. Malachi Richardson, the catalyst in the Orange's Elite Eight victory, shocked Syracuse by opting to enter the NBA Draft after one season. Their key players in last year's 23-14 season are no longer here.
Although Tyler Lydon and Tyler Roberson, two key players in last year's run, are still donning the orange and white, they aren't enough to keep the Orange afloat.
The Orange are digging themselves quite the hole and a lot of it is due to lack of leadership. For the past few years, the Orange have had strong veteran presences on the court. This year, they don't have that. That lack of veteran leadership has proved costly for the Orange this year.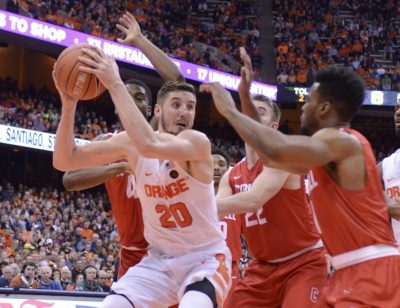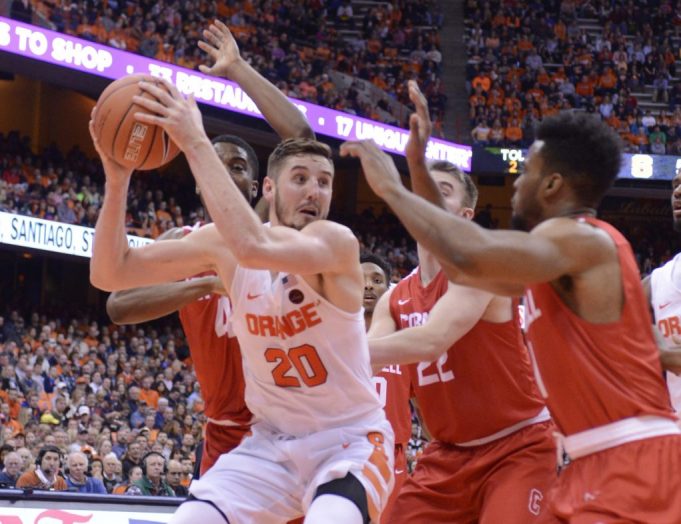 The team is crawling with young players who have not yet had a taste of the Syracuse style of play and it shows on both sides of the ball. Inconsistent performances, especially by point guards, have been the story of the first 14 games for the Orange. Having Frank Howard or John Gillon be unable to control the ball is another big issue.
Their 2-3 zone defense was once so devastating and now has fallen apart. Ranked eighth in the ACC in defensive rebounds, the Orange are allowing more second shots to opponents and that is what is killing them. While they are getting impressive performances on defense out of Lydon and phenomenal freshman Taurean Thompson, there is still room for vast improvement.
Despite the struggles, fans have seen promising efforts from their new recruits. Thompson is just one who has started out strong, including 17 blocks so far this season. Andrew White III, who transferred from Nebraska, is proving his worth every minute on the court, leading the team in average PPG (15.3). Tyus Battle is showing promise on offense but has improvements to make on the defensive end.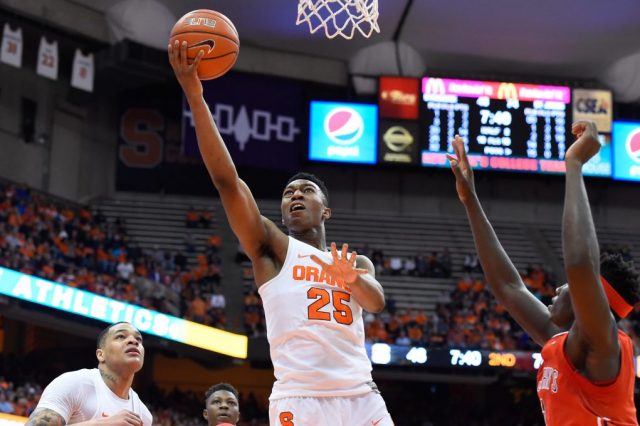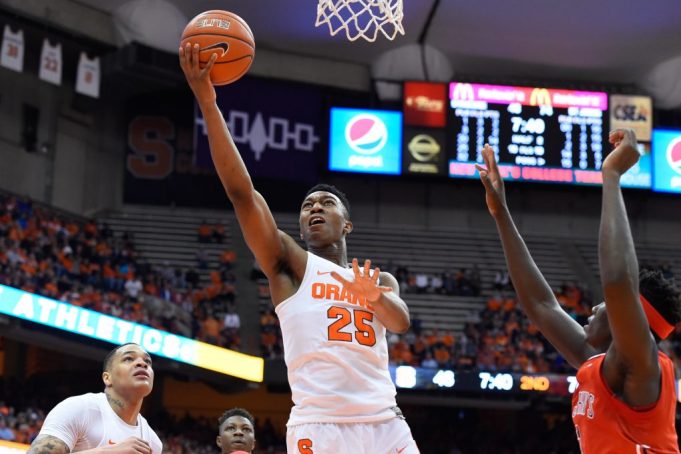 The season is far from over in any aspect. A few wins in the ACC would propel Syracuse towards another appearance at the Big Dance. However, Orange fans need to realize that improvements will take time.
Syracuse fans are used to success. They are used to rim-rattling dunks, last-second victories. They remember cheering for Carmelo Anthony. They expect perfection in every aspect of the game, mainly because Jim Boeheim taught them to expect that.
Sorry fans, but something is wrong with the Syracuse Orange right now. They need leadership, a better defense and more consistent play by big players on the court. They need a lot. And that will all come with time.
The Syracuse Orange may not have it all together right now and they might not get it together come tournament time. That is okay. This rebuilding year is showing promise for success in years to come.
Just remember, the season isn't over just yet. Maybe the Orange will surprise everyone, just like they did last season.