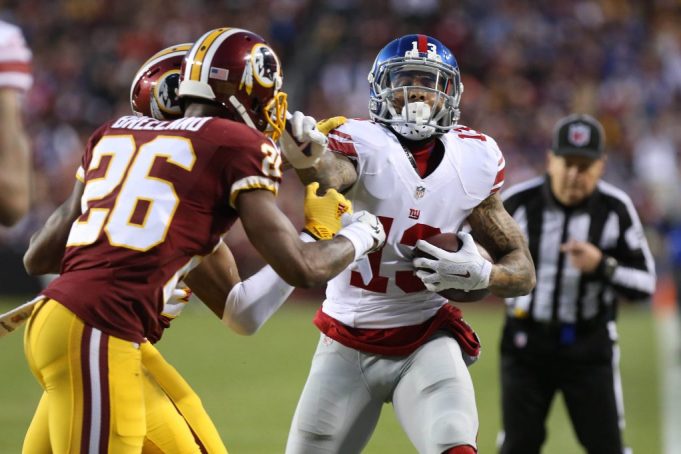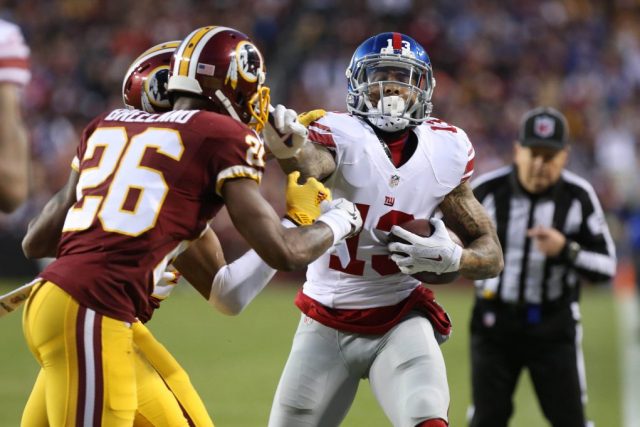 The box score will show that Odell Beckham Jr had five receptions for just 44 yards. But he did reach a milestone in becoming only the second New York Giant to have over 100 receptions in a season (101). Only Steve Smith back in 2009 has
He also won his one on one matchup with cornerback Josh Norman especially when it came to keeping his composure. Norman was clearly trying to get in Beckham by pushing him after plays and one time head butt him. But Beckham kept his cool and it was Norman who drew personal foul penalties this time around.
The poise Beckham showed today is exactly how the Giants will need him to act as the move into the playoffs and hope to capture their fifth Lombardi trophy.