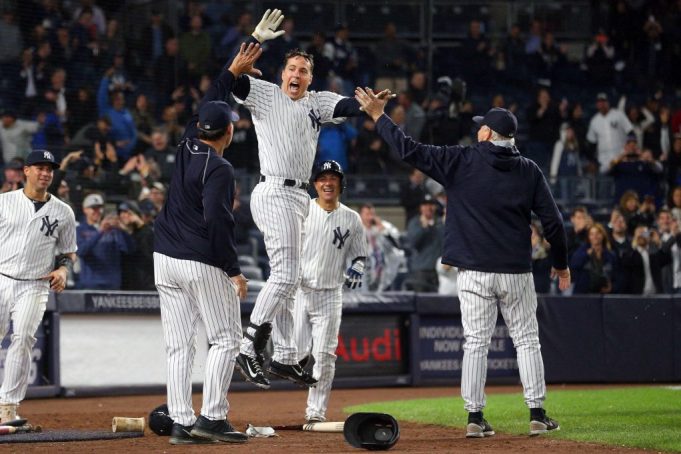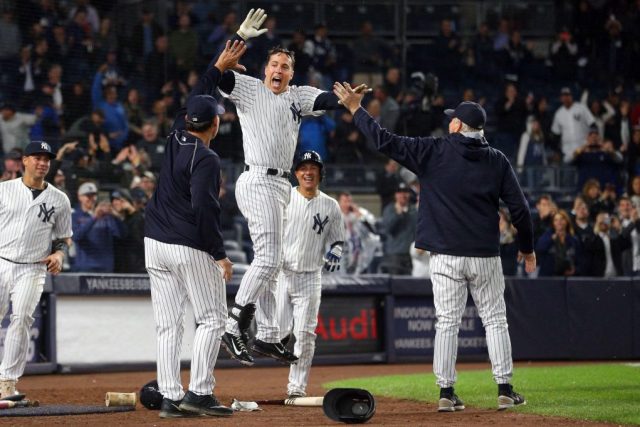 6. Mark Teixeira hits walk-off grand slam vs Boston in final week of career
First baseman Mark Teixeira had a fruitful eight years with the Yankees, most notably finishing third in the MVP voting in 2009, en route to a World Series title.
His last year was plagued by injuries and unfulfilled expectations, but Tex ended his Yankees career with a bang. In the last week of his playing career, Teixeira came up to bat with the bases loaded in the bottom of the 9th down 3-1 against the Boston Red Sox.
Boston had clinched the division, but they would have liked to celebrate on the field. Teixeira had other ideas, smashing a grand slam against the Yankees' archrival, to postpone the Red Sox celebrations just a little bit.
Teixeira had a very long and successful MLB career, and this was a fitting end to his career. A true professional, Teixeira led by example on and off the field during his entire career.
Papi, Sox, listen up … no dancing on that Yankee Stadium field for you. No soup for you, either.#Yankees pic.twitter.com/SZ7mbBmpOp

— Elite Sports NY (@EliteSportsNY) September 29, 2016