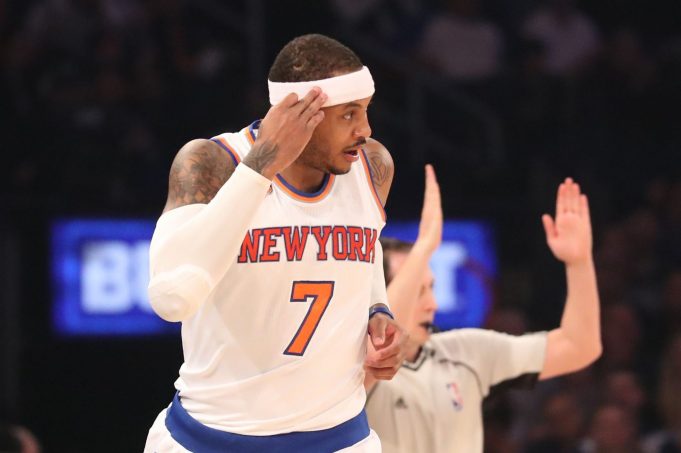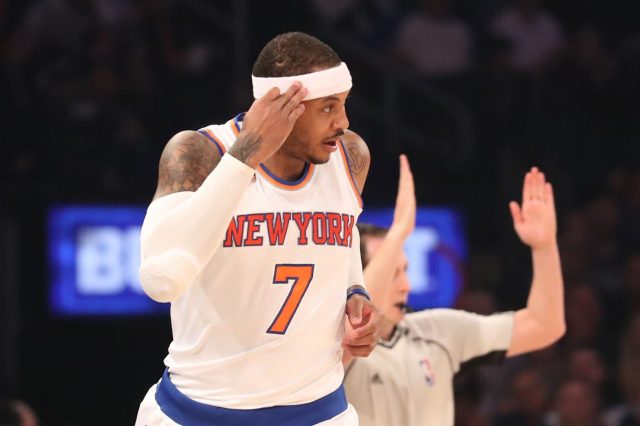 10. Carmelo Anthony hits game winner in thriller vs. Charlotte
The Knicks haven't had much to celebrate in 2016. After a strong start to the 2015-16 season, the team faded in the second half and missed the playoffs comfortably. In 2016, thanks to some big-name acquisitions, the Knicks are in the thick of the playoff hunt.
The best game the Knicks have played to date in the 2016-17 season was on November 25th against the Charlotte Hornets. A back and forth contest from the start, the Knicks overcame a double-digit deficit to hold a 3 point led with seconds remaining in the fourth quarter, courtesy of a Derrick Rose jumper.
The Hornets responded with a three-point play from Kemba Walker, and Carmelo Anthony missed a jumper to win the game.
In overtime, Anthony took a similar shot, with a very different result:
Knicks' Carmelo Anthony drains game-winning turnaround jumper over Hornets' Michael Kidd-Gilchrist in OT pic.twitter.com/yk9gOYe4yG

— Ben Golliver (@BenGolliver) November 26, 2016
The Knicks won 113-111 against very strong opposition, as Rose blocked Walker's attempt at a game-winning three as time expired. The game will be remembered for Carmelo Anthony, however, who dropped 35 points, including the game-winner, and proved to a lot of doubters that he still does, indeed, possess the clutch gene.