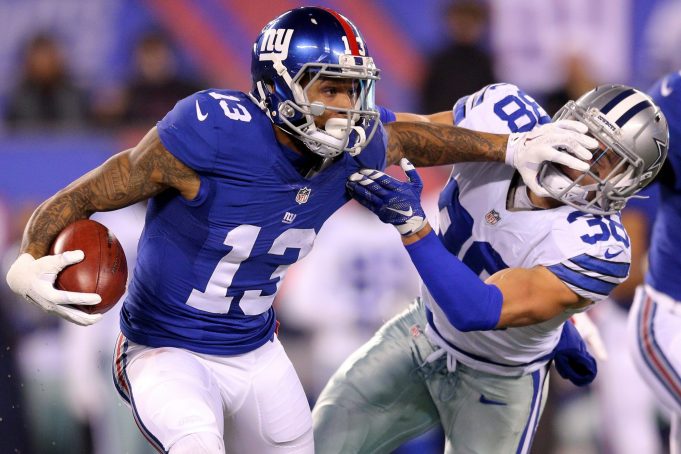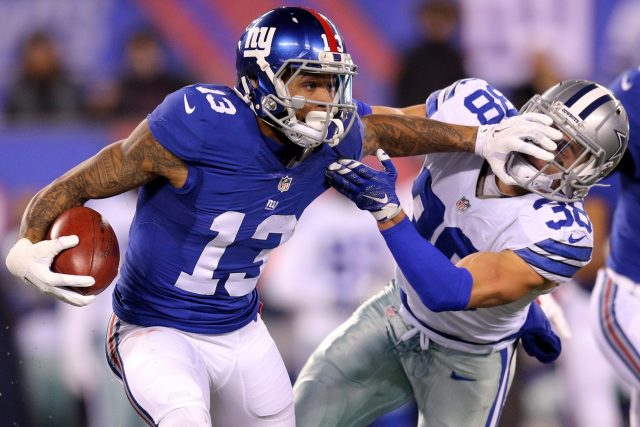 2. Giants defeat the Cowboys, 10-7, in statement win
https://youtu.be/V-SEpoxWsFM
When the New York Giants hosted the Dallas Cowboys on Sunday Night Football in Week 14, the whole football world was watching. Dallas was riding an 11 game win streak and were attempting to exact revenge on the only team that had beaten them in 2016: the Giants, in Week 1.
The Giants were on a roll of their own. Despite losing the previous week in Pittsburgh, New York had an 8-4 record and was only a week removed from a five-game win streak. Their defense was percolating at the right time, as well.
The game lived up to the hype. Despite a low score, the game had plenty of highlights and key moments and told viewers a lot about each team moving forward.
Dallas took the lead, as star rookie quarterback Dak Prescott found wide receiver Terrence Williams wide open to give the 'Boys a 7-0 lead. The Giants, meanwhile, floundered on offense. Eli Manning fumbled twice, Odell Beckham Jr. had a drop in the red zone, and the team overall looked discombobulated against a strong Dallas defense.
The Giants defense, however, was a level above — they forced Prescott to beat them, allowing rookie superstar Ezekiel Elliot to rush for over 100 yards. Prescott threw two interceptions, which equaled number picks he had thrown in the previous 13 games of the season.
Prescott's second interception, made by Leon Hall, led to the play of the game. Eli Manning found Odell Beckham Jr. on a slant, and the wide receiver outran the entire Cowboys secondary for a 61-yard touchdown to give the Giants a 10-7 lead.
Dallas had two chances to win the game in the last three minutes, but the defense forced a Dez Bryant fumble and a four and out to close out the game and hand Dallas their second defeat of the season.
This game was a wake-up call for the rest of the league — it showed just how good the Giants defense was, and that all the offense needed was one moment of magic by Odell Beckham to turn the tide of a football game.
After four straight lackluster seasons, this game was probably the biggest victory the Giants have recorded since the Super Bowl vs the Patriots in 2012, and for that reason, it ranks number two on our list.