The New York Jets have elected to start Ryan Fitzpatrick in their season finale, and in the process, refusing to play Christian Hackenberg.
W
hat a difference a year makes. The same two teams will be playing in Week 17, but the stakes are much different this time around.
The all-star matchup on Sunday at quarterback will be between EJ Manuel and Ryan Fitzpatrick. The Buffalo Bills have fired Rex Ryan and have opted to sit their mercurial star in Tyrod Taylor. The reason being, this team doesn't want to chance the possibility of him getting injured and the Bills being left with the $25 million-plus tab.
Meanwhile, the New York Jets don't have any such excuse.
After a not-so-surprising Jets turnover, Bryce Petty attempted to tackle Malcolm Butler and got injured in the process. A torn shoulder labrum was the diagnosis. A diagnosis Jets fans are all too familiar with. You can CC Mark Sanchez and Jace Amaro on this email.
Now, you'd think the Jets are left with an easy decision, a no-brainer, in fact.
It didn't end up that way.
Bowles: Ryan Fitzpatrick will start at QB. Christian Hackenberg will be the No. 2. pic.twitter.com/i5YsRye1J2

— New York Jets (@nyjets) December 27, 2016
The Jets announced that Ryan Fitzpatrick would start and Christian Hackenberg would be the backup. Although, apparently if the Jets had it their way, he wouldn't even be the backup.
During Todd Bowles' weekly presser he gave his reasons for why playing Hackenberg didn't make sense. Bowles on plans to play Hackenberg for non-injury reasons:
"Not at this time … Putting him in right now isn't gonna hurt or help him."
Excuse me. I beg to differ.
Obviously, the Jets have this mentality that regardless of circumstance, Hackenberg was going to be red-shirted this year. The Jets have gone out of their way to ensure that.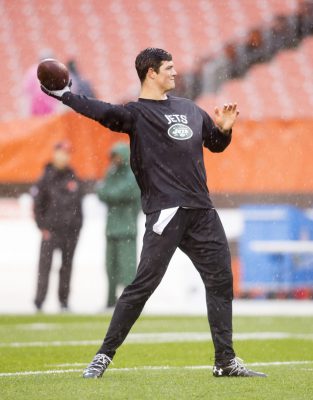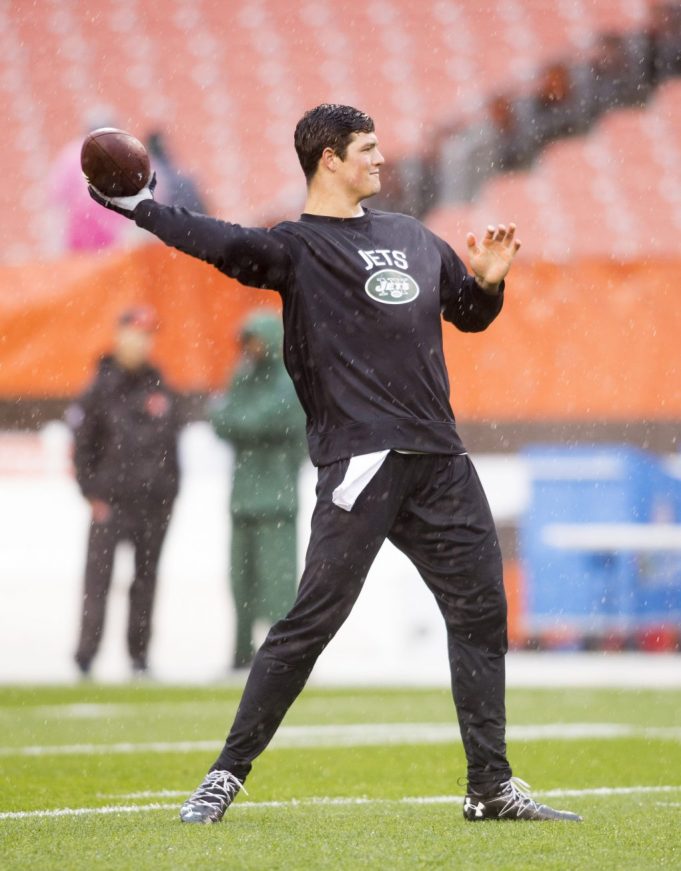 Look at the situation they're in for this Sunday's game against the Bills. This game couldn't be more meaningless outside of draft positioning for the Jets. They would rather play a veteran quarterback who is tied for second in interceptions — a  quarterback who has a negative percent chance of being on the team next year.
Anyone can provide factual stats backing up their claims.
Obviously, quarterbacks should wait until they're ready. Look at Aaron Rodgers. Clearly, you should throw your quarterback into the fire: Matt Ryan, Andrew Luck, etc.
It's a case-by-case basis, but there's no better teaching than real game action. It's impossible to simulate game experience and that's exactly what Hackenberg needs.
How can the quarterback position for 2017 be rationalized? Petty is looking at a several month rehab that could keep him out the majority of the offseason. While your other quarterback, who is signed on the roster, hasn't seen a snap nay a significant practice rep since he's been here.
Let's go back to Bowles comment earlier in this piece: "This game wouldn't help or hurt him?"
If that's the case, what do we have to lose? We're in the midst of a 4-11 season, most likely 4-12. It's time to put up or shut up and see what this kid has for next season.
At least give the fans and your coaching staff something to evaluate in the offseason.