The NFL is a copycat league. This means Mike Maccagnan and the New York Jets may be able to capitalize on Brock Osweiler's misfortunes.
S
eemingly, it all began during the offseason of 1994.
When Dan Marino went down with an Achilles' tendon in 1993, lefty Scott Mitchell filled the void. While his presence only led to a 12-8 TD-INT ratio and a 3-4 record — ultimately leading to an overall mark of 9-7 and a failed postseason appearance for the Miami Dolphins — the hapless Detroit Lions pounced.
Mitchell was suddenly the hot commodity on the free agent market, culminating in a 3-year, $11 million contract with the team who played their games at the Silverdome.
The lefty flopped, big time. And, suddenly, the NFL landscape wasn't so quick to pounce on veteran free agent QBs. (That is, of course, the New York Jets, who brought in Neil O'Donnel a couple of years later, but that's another story for a different day.)
The point is, NFL owners and general managers suddenly needed to think twice before handing out large sums of money to unproven players.
Fast-forward 22 seasons and the same storyline is playing out before our very eyes.
Brock Osweiler, a man who fits the NFL QB prototype much snugger than O.J. Simpson could ever do with the infamous glove, cashed in last year with a 4-year, $72 million deal with a killer $37 million guaranteed.
After a season of struggles, he's been benched, and, suddenly, the NFL landscape involving signing veteran free agent signal-callers could be in a troubled and confused state.
This could present a very interesting and worthwhile scenario for the New York Jets.
Tampa Bay Buccaneers quarterback Mike Glennon is set to hit free agency. The 27-year old, three-year veteran out of NC State is rumored to cash in this March, similarly to the way Osweiler did a season ago.
It makes complete sense. Glennon, much like Osweiler, has been blocked from a starting spot thanks to pure circumstance. Once Peyton Manning became available to John Elway, Osweiler was forced to take a seat. Once Tampa Bay found itself fortunate enough to draft Jameis Winston, Glennon was forced to head to the sideline with helmet in hand.
Each is also cut from the same mold.
Both QBs are 6-foot-7 in stature. Both have excellent arm talent. Both are only a little over the 25-year of age marker.
Maybe, just maybe, the Osweiler disappointment in 2016 could affect the money dished out to Glennon this March.
The NFL is a copycat league. Make no mistake about that. When the Wildcat bursted onto our TVs and into our living rooms in the form of Ricky Williams and Ronnie Brown, the entire league took notice. When Robert Griffin III and Colin Kaepernick were running the zone read to perfection, other offensive coordinators followed suit.
The same can be said in the department of transactions.
Lately, QBs have been hot and heavy in the top three of the NFL Draft. We saw Winston and Marcus Mariota go one-two a couple of seasons ago. We then witnessed Jared Goff and Carson Wentz go one-two in 2015. This, despite a couple of those guys being over drafted.
Maybe the QB FA area turns a bit cold.
Rather than watching Glennon rake in $17-$20 million per year offers, perhaps he sees more of the $10-$14 million range thanks to the Osweiler situation.
Obviously, this is pure speculation.
It's tough to gauge where each organization stands on Glennon. The Bucs loved the kid. They wouldn't part ways with their backup unless another club came to the table in legitimate fashion. Rumors had it that only a first round offer would get a deal done.
Other reports surfaced that Tampa had continuously attempted to extend Glennon with $6 million of annual money as the dangler. Of course, who would ever accept $6 short-term when $12-plus would be coming long-term?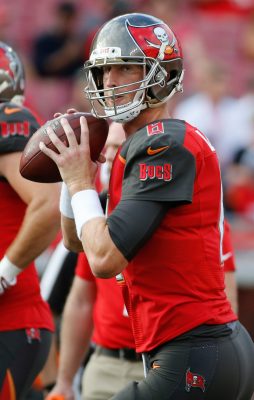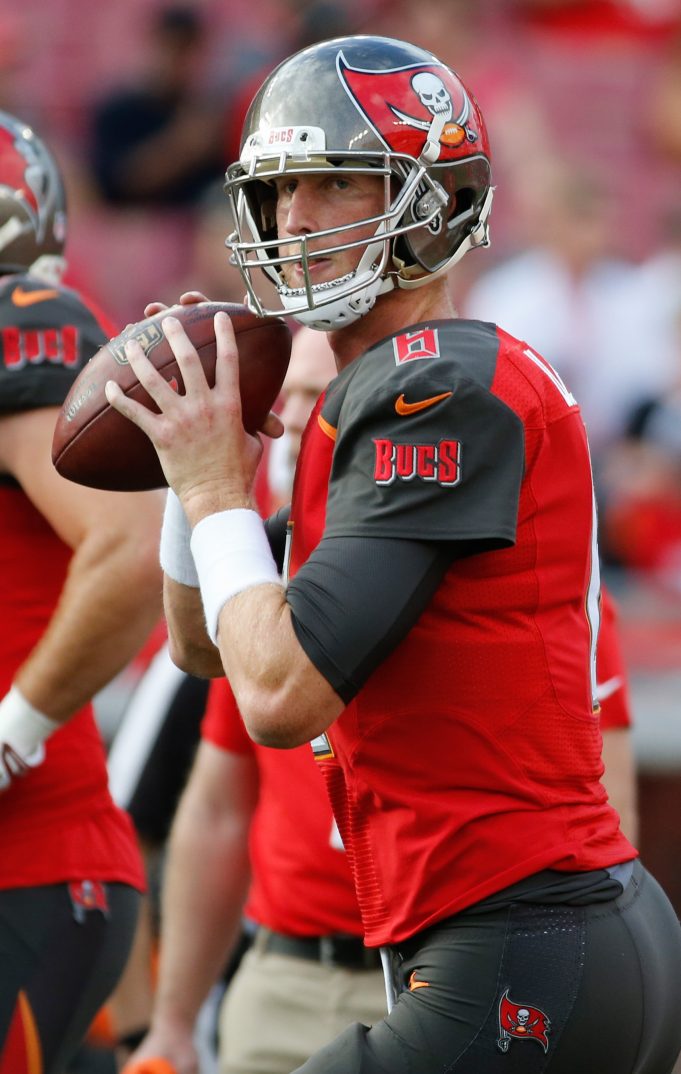 In 18 career starts and 21 games, Glennon hasn't been a bum. In fact, he's impressed many by throwing 4,100 yards and 30 touchdowns to just 15 interceptions. His record is a completely different story, however.
His record is a completely different story, however.
Going just 5-13 in those 18 starts presents leadership and quality concerns. Granted, his surrounding cast was poor, but the QB position is always one linked with wins and losses, rather than pure statistics.
There is plenty of time to let it all sort out and sift through the fine details. This much is certain, as we still have Week 17 and the NFL tournament to work out.
Maybe, just maybe, though, Mike Maccagnan and the New York Jets could buy themselves a bargain in Mike Glennon thanks to Brock Osweiler's misfortunes this season.
Perhaps the right NFL owners will be a tad hesitant in the QB market this time around.