If Sheldon Richardson plays one more minute for the New York Jets, Todd Bowles and Mike Maccagnan have some explaining to do.
D
isappointing times have come over all of those who root on the green and white. Not simply due to the lack of on-field success, as many diehards can take a poor season or three. Rather, the explanation for these gray clouds over Florham Park, New Jersey comes down to organizational attitude. 
Speaking of attitude, let's discuss Sheldon Richardson, a man who embodies everything that's wrong with the New York Jets.
The kid out of Missouri has been bursting at the seams with potential since he showed face during the 2013 NFL Draft. Taken by John Idzik in the first round, the ultra-mobile big man wowed us en route to the NFL Defensive Player of the Year award.
My, oh my, how times have changed.
Three seasons later, big Sheldon is nothing more than a laughingstock among fans. Whether he's dangerously speeding with kids and a scent of marijuana in the car or landing on the banned substances list, these examples were child's play in comparison to his most recent showcase of professionalism. (Child's play in terms of professionalism, not societal danger.)
At some point before the Jets humiliating 34-13 loss at home to the Miami Dolphins this past Sunday night, Richardson decided to tell the world how he really felt about playing football on the professional level.
@JetsFanMedia …… Speechless pic.twitter.com/WTrI0S8PqE

— Drew Garis (@drewgaris16) December 18, 2016
Speechless doesn't even begin to describe this guy.
A man who's patiently awaiting his big pay day decides to treat Snapchat and social media as if it were a third-world product is, perhaps, the dumbest thing anyone in the public eye can accomplish. This extremely unfortunate incident comes after numerous warnings to get his act straight through the years.
Sadly, though, this is more of an organizational issue.
If Sheldon plays one more minute representing this organization, Woody Johnson's Jets would not only fail their fans, but themselves as well.
It's no secret Mike Maccagnan has been looking to ship his fourth-year pro out of town. Despite picking up the club option on Richardson for 2017, Sheldon seemed to be the odd man out of a trio that also includes Leonard Williams and Muhammad Wilkerson. The massive signing of Big Mo this past summer made sure that reality would hold true moving forward.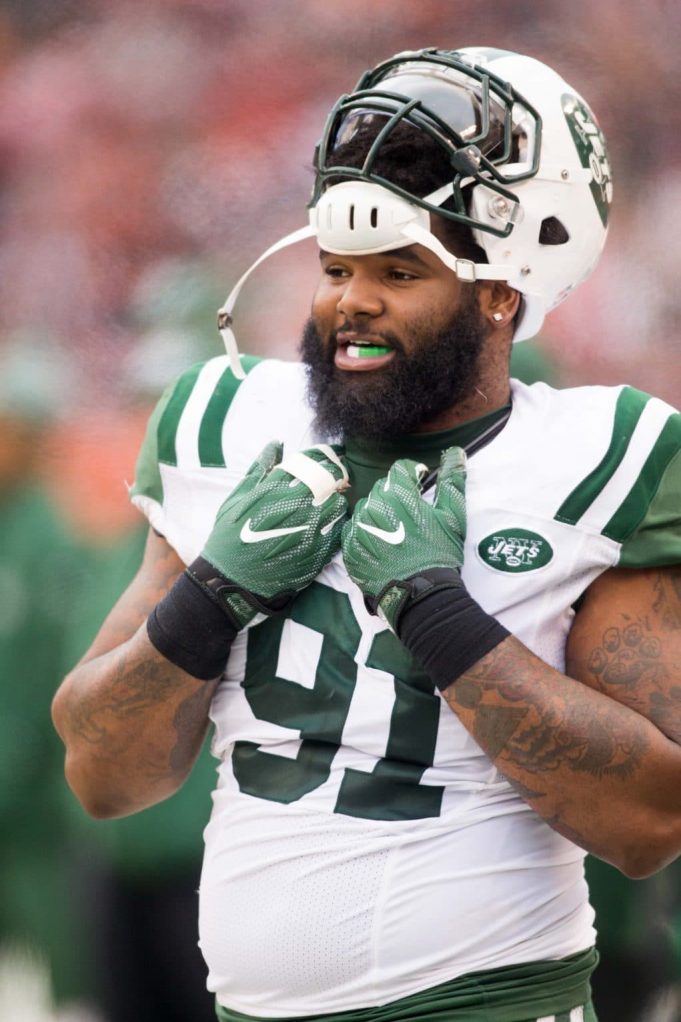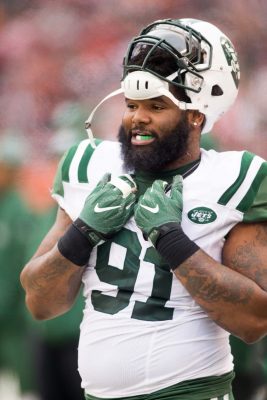 Mikey Mac rejected any deal not involving a first-round pick for Richardson leading up to the 2016 trade deadline.
Now, the gloves must come off.
Protecting an asset and looking to obtain value is a tremendous quality exhibited by an NFL boss man, but when the asset plays itself out of his true value, what's the point? Richardson has now done so much damage that all 31 teams won't touch him for anything other than a mid-to-late draft selection.
Maccagnan lost the bet of holding out for more. And worse yet, his club option for 2017 is already in place.
So, what does an organization do? Should they allow Richardson to play the final two games, hoping he finds his way back to hit dominant self in a last-second gasp to increase his trade value?
Hell, no. That would be the coward's way out. That would signal to each and every player in the locker room that actions off the football field mean very little.
The Jets need to bench Richardson for the finality of the 2016 season. Then, they'll need to take whatever they can grab for the guy during the offseason.
Don't hold out. Don't be stubborn. Get rid of the guy who's created so many headaches off (and on the field). Don't forget, with Richardson out of the picture, Todd Bowles can finally play a true, professional-style front-seven with Williams and Wilkerson at the 3-4 defensive end while allowing two edge rushers to line up on the outside. (While Williams is currently attempting to play nose tackle, he's simply not big enough.)
Unfortunately, it doesn't seem as though the Jets will take that tact. Richardson told the media that his head coach had a chat with him and Bowles doesn't seem pressed to bench his defender, via Brian Costello of the New York Post:
"I was just made aware of it and me and Sheldon will have a conversation very soon," Bowles said during a conference call with reporters, according to Costello. "We don't condone any of that. We're going to have a discussion and take care of it."

"Sheldon plays hard," Bowles said. "Inappropriate comments should have never been said. It's inexcusable, but he plays hard."
.@Godforshort: "I care about every game…I play my heart out whether win, lose or draw." pic.twitter.com/7YzgKGwHo5

— New York Jets (@nyjets) December 20, 2016
It appears Richardson may be penalized a series, a quarter, or get the infamous slap on the wrist and get out there against the New England Patriots on Saturday. And then in other news, the sky will be blue, Roger Goodell will be honest, and the NFL will be proclaimed a safe sport.
If he plays this Saturday, the circus will keep on marching through town.
Why was Rex Ryan even fired in the first place if seriousness and discipline hasen't risen from the dead after his departure?