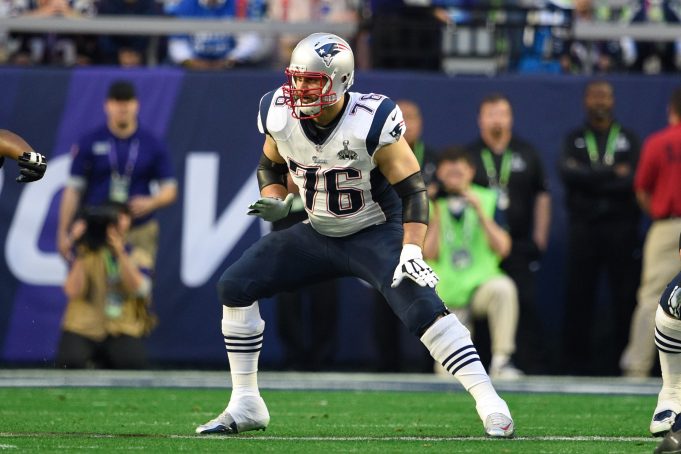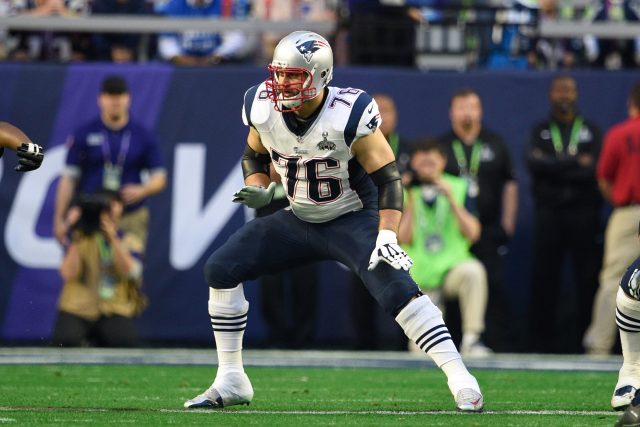 New England Patriots' head coach Bill Belichick has never shied away from letting go of players who miss time with injuries, no matter how productive they may have been in the past.
The next example in that policy could be right tackle Sebastian Vollmer. The 32-year old underwent year ending shoulder surgery before the season began, dashing hopes his return to the right side of the offensive line would increase his productivity. With New England getting a breakout season from replacement Marcus Cannon, it's likely Vollmer won't return to the Patriots in 2017.
However, this shouldn't deter the Giants from kicking the tires on the veteran. Former seventh-round selection Bobby Hart has exceeded expectations at right tackle, but the team should still look to bring in more depth.
Vollmer turned in a sub-par 2015 season as he struggled while playing out of position to fill in for an injured Nate Solder as the Patriots' left tackle. He allowed 53.5 pressures on the year including 8.5 sacks, 14 hits, 31 hurries. Those numbers were a sharp decline for what he had done the year prior. In 2014 playing at his natural position of right tackle Vollmer was responsible for just 28 pressures, consisting of four sacks, five hits, and 19 hurries.
Though there's no telling what kind of player he will be after spending a season on IR, only two years ago Vollmer was one of the best and most well rounded right tackles in the league. If he were to return to form, New York would have an elite right tackle and an above average flex lineman in Hart to rotate in during games.