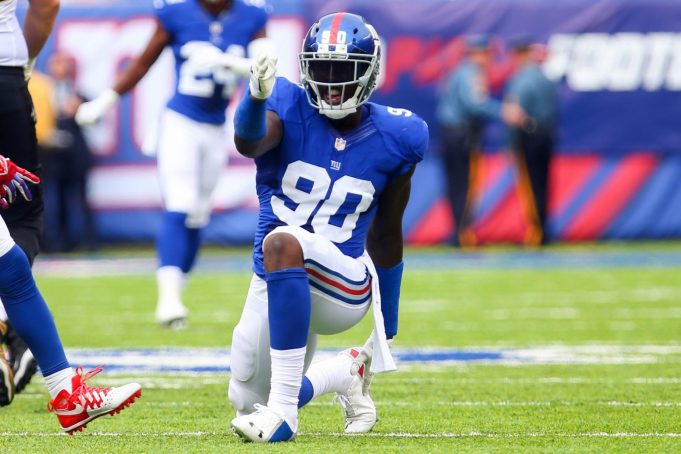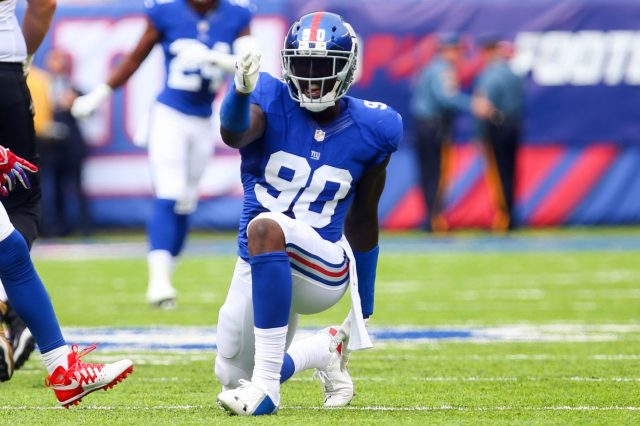 The fact that the Giants have surrendered just 13 points in the two games since Jason Pierre-Paul's surgery might not help the defensive end's case, but it also shouldn't take away from how productive the South Florida product has been. JPP and Olivier Vernon, when healthy, give the Giants arguably the best pair of starting defensive ends in the NFL.
Before he went down, JPP had 53 combined tackles, 7 sacks, 3 forced fumbles, 8 stuffs, and 8 passes defensed. That last statistic, in particular, is stunning– eight passes defensed! According to Sporting Charts, the only other defensive lineman to have more is Carlos Dunlap, with 15. Pierre-Paul has more passes defensed then Kam Chancellor, Adam Jones, Ha-Ha Clinton-Dix, and Patrick Peterson, to name a few.
He will miss the rest of the regular season, but based off his production during the first 11 weeks of the season, JPP deserves some serious Pro Bowl consideration.