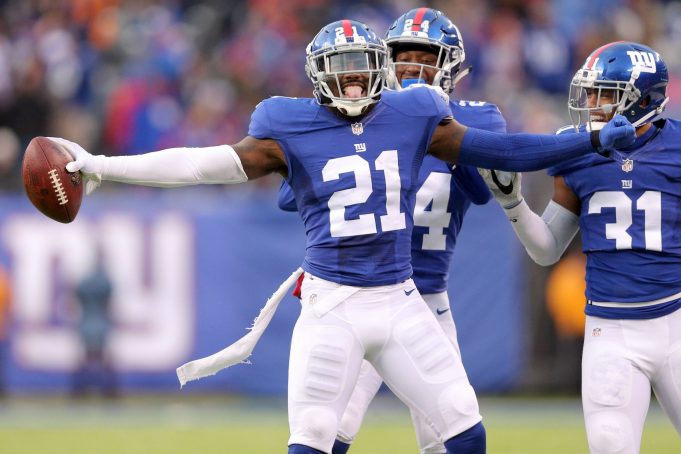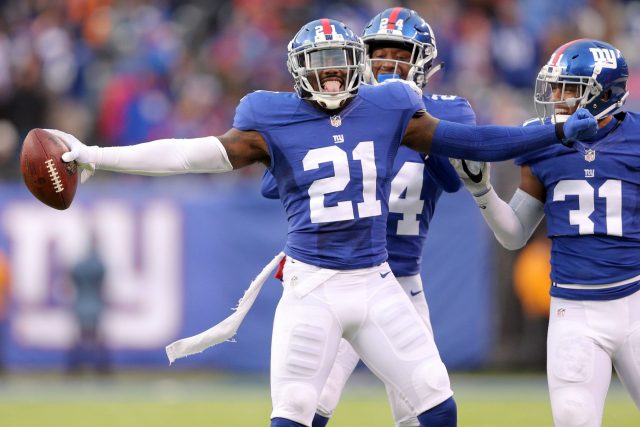 Despite the heroics of Beckham and Jenkins, if there was a one player per team limit on who should go to the Pro Bowl, my vote would go with Landon Collins. The Alabama product has turned from an inconsistent rookie who was a liability in coverage, into a front runner for Defensive Player of the Year. He's been that good. NFL.com's Chris Wesseling said it best:
"A liability in coverage as a rookie, Collins has emerged as perhaps the best all-around safety in the league in his second NFL season. The tone-setter of the league's most improved defense is the only player in the NFL with at least 100 tackles, three sacks and five interceptions this season. He leads all safeties in those categories as well as in passes defensed (13)."
Collins has been incredible in run coverage, constantly stuffing the box, and racking up the second highest number of tackles among all defensive backs in the NFL. He also leads the team in interceptions, showing his improved pass coverage and ball hawking abilities.
Collins has become a near transcendent force for the Giants defense, and deserves, at the very least, his first Pro Bowl selection.