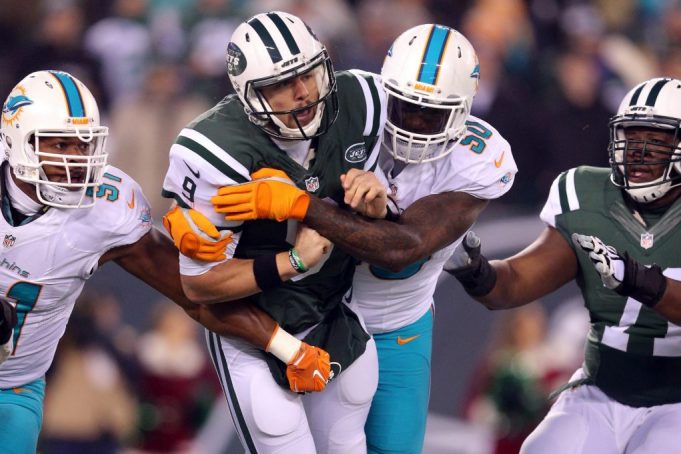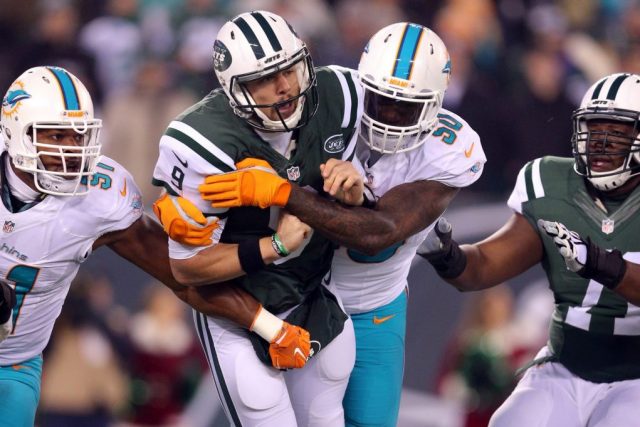 Following a scary moment for the New York Jets on Saturday when Bryce Petty got clobbered, initial x-rays seem to have come back negative.
According to New York Jets team insider Eric Allen, the initial x-rays taken on Bryce Petty late Saturday night came back as negative, but he will undergo more tests on Sunday.
Todd Bowles says x-rays were negative on Bryce Petty. He will get further tests on Sunday. #MIAvsNYJ

— Eric Allen (@eallenjets) December 18, 2016
The rookie quarterback got absolutely sandwiched by Miami's two pro-bowl selected defenders Ndamukong Suh and Cameron Wake and it seemed like the injury could have been much worse than it actually was.
New York's offensive line looked like something out of a movie with their lack of effort in protecting their quarterback from being bum rushed by these two massive defenders.
@BHowardFinsWire SUH-NAMI EARTH-WAKE pic.twitter.com/UYoLRx8RBq

— Bryan Watson (@bryanwatson131) December 18, 2016
In their defense, the snap did seem to come earlier than the offense expected it to, but that is still no excuse for letting your quarterback get hammered like that.
More tests will be done today on Petty, but it is a very good sign thus far that the initial x-rays came back negative.