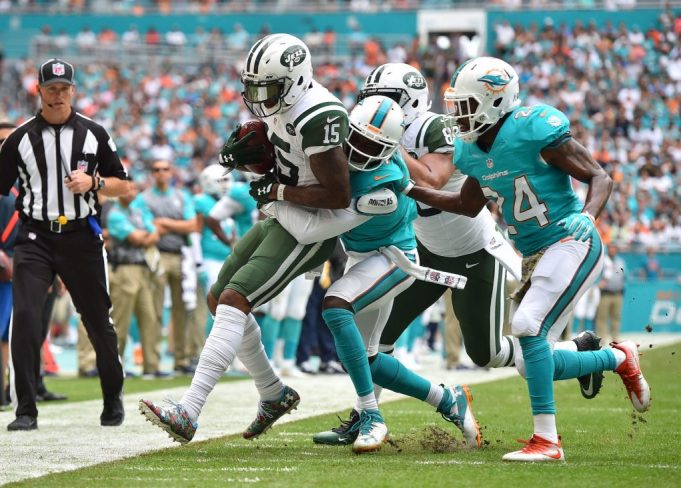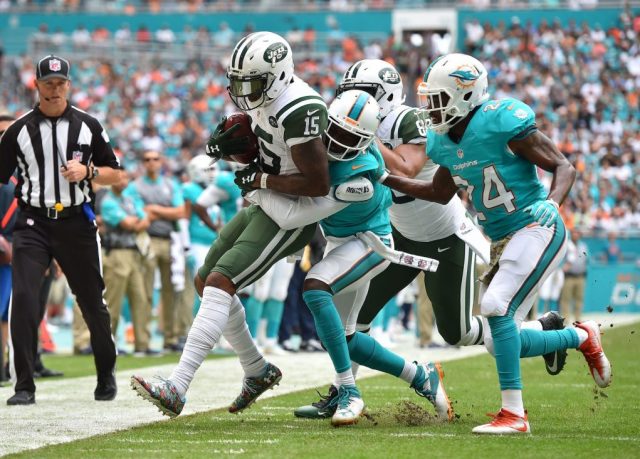 Top Storyline
Brandon Marshall will bring his own flag to the game:
In the first meeting between these two teams, Brandon Marshall made it clear that he didn't feel Dolphins cornerback Byron Maxwell could stop him without committing penalties.
This time around Marshall says he will bringing his own flag to assist the referees.
"He's the same guy. I thought the refs did an amazing job the last time we played them," Marshall said, from Josh Alper of profootballtalk.com via the New York Post. "I think they threw three, four, five flags, so Saturday night I will be assisting the refs and I will be carrying my own flag just in case he decides to conduct himself the same way. I will help the refs out."
In the previous meeting, Marshall had five catches for 46 yards and was held out of the endzone. He did draw two pass interference penalties, and with possible antics, this matchup could be fun to watch on Saturday.