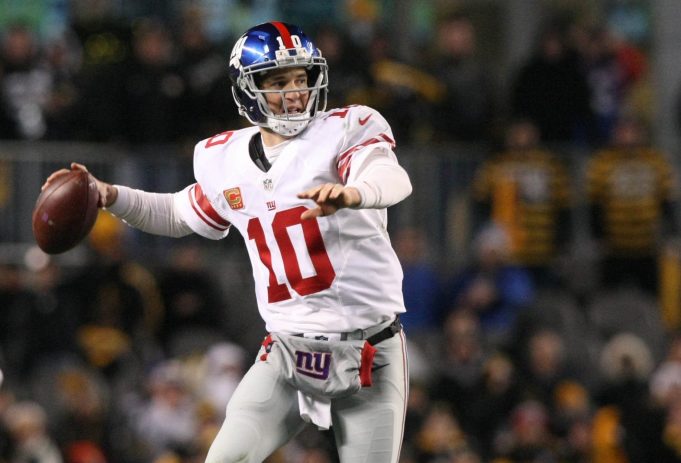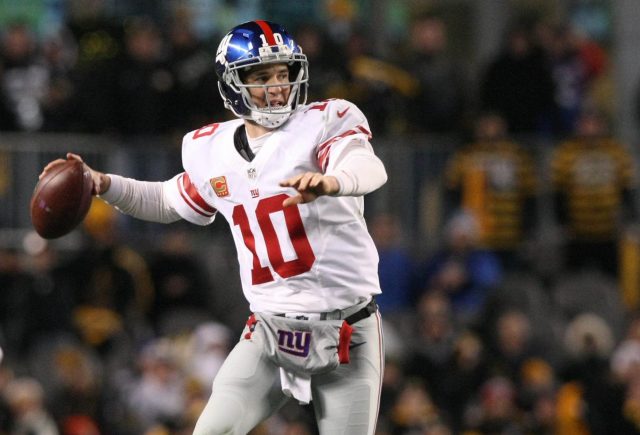 Manning Needs To Come Up Big
T
he Giants' offense is floundering and it needs its quarterback to play better if they are to have any hopes of righting the ship. The Manning led-offense currently ranks 26th in the league in yards per game (327.4) and 24th in points per game (20.4).
While their defense has been exceptional this season, the Giants have not taken care of business on the other side of the football. Blown plays, lack of targets to specific receivers, and turnovers have made this offense lackluster and predictable.
Manning needs to take advantage of the first solid defense he's had in years and start putting it together. The Giants haven't locked up a playoff spot yet, and have no more easy games ahead to look forward to for a gimme-win. It will be a battle for a playoff slot – a challenge the Giants need their former Pro Bowl QB to rise up to.
Manning has been excellent at times this season, but has had difficulty finishing when it matters most. A struggling offensive line hasn't helped, but regardless, Manning cannot keep missing on critical drives. If New York is to prove they are true playoff contenders, Manning will have to rediscover that clutch gene that made him a two-time Super Bowl Champion and MVP.
Stay with EliteSportsNY.com to keep up on all things New York Giants.