The New York Giants offense has struggled this season more than most had thought coming into 2016. Could tipping plays really be the issue?
Pittsburgh Steelers safety Mike Mitchell has tipped off the New York Giants on maybe why their offense has been struggling more than expected in 2016 – the wide receivers are apparently tipping off plays.
"I can't use the name, but there's a receiver that you know where every time he touches his gloves, it's a pass," Mitchell told ESPN in an interview. "Got that from a scout. It's 100 percent."
The defense was told about this by Steelers' pro-scouting coordinator Brandon Hunt, who Mitchell says always has the "raw nuggets."
Mitchell's closest group of defensive teammates in linebackers Ryan Shazier and Tyler Matakevich, and fellow defensive backs in Ross Cockrell and Sean Davis, all meet with Mitchell consistently, picking up and trading with each other any information they should know before a game to get an edge. Of course, this 'tipping off' tip was a major part of that discussion.
So the real question is whether or not this emerging story has actually affected the development of the Giants offense this season.
While it's impossible to know the true answer to that question, the numbers show that they're putting up nearly 30 yards/game less through the air this season than in 2015.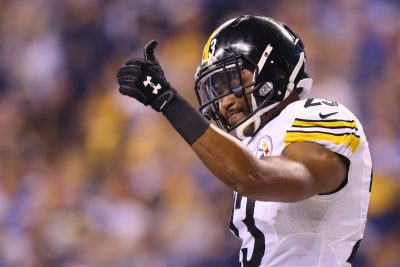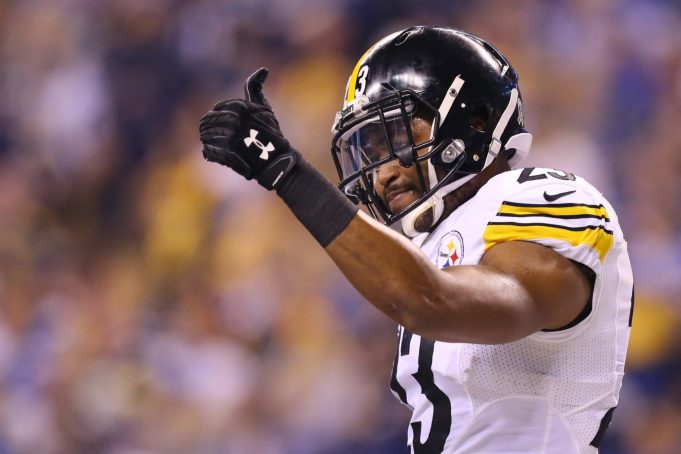 Quarterback Eli Manning is also on pace for less touchdowns and more interceptions this season, being just two picks away from last year's total with four games still to go. Manning is also throwing almost a full yard shorter per attempt, contributing to some lower overall yardage totals when compared to last season.
Clearly the Giants top three receivers are Odell Beckham Jr., Victor Cruz, and Sterling Shepard. So which of those likely three culprits are the tippers?