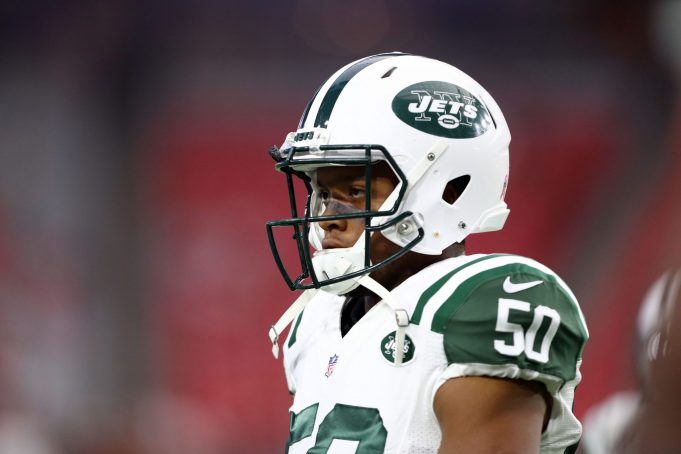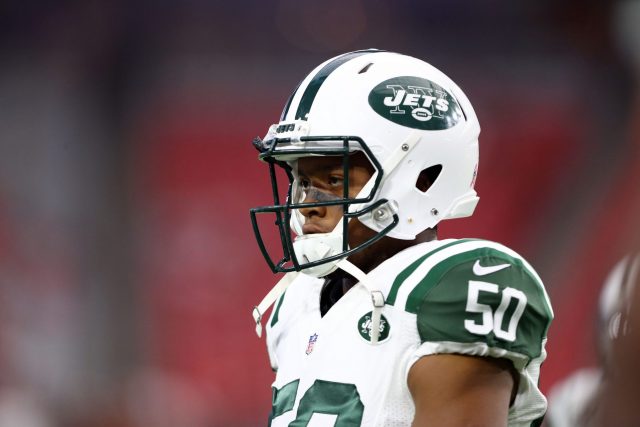 Linebackers
An area of major concern going into 2016 still needs to be addressed in 2017. The New York Jets took inside linebacker Darron Lee last year with their number one pick, and he has been improving as the season moves forward, proving he will be one of the Jets starting inside linebackers, and a solid one for the next few years.
The other starting inside linebacker is a huge question mark. Although David Harris has been fantastic over the course of his Jets career, it is time for Harris to either take a pay cut or get served his walking papers as he has no dead money associated with him going into 2017. Harris has seen a decline in the number of snap he plays in each of last three years. Although he still holds value, especially with his leadership, Harris is no longer an every down player and shouldn't be paid like one.
If Harris does indeed agree to a pay cut to remain with the Green and White, re-signing Bruce Carter and rotating him with Harris at the other inside linebacker position could prove sufficient until 2018, when the Jets could once again look towards the draft to fill the ILB position. If not and they cut him, there a plenty of free agent options that could improve the position for the $6.5 million that is due to Harris next season.
Rolling with this blueprint, using the pick received in the Sheldon Richardson trade should be used to secure an outside linebacker. Tim Williams out of Alabama, Marquis Haynes of Ole Miss and Jarrad Davis out of Florida would be fine choices to go on the outside with the developing Jordan Jenkins, who is also coming along nicely.