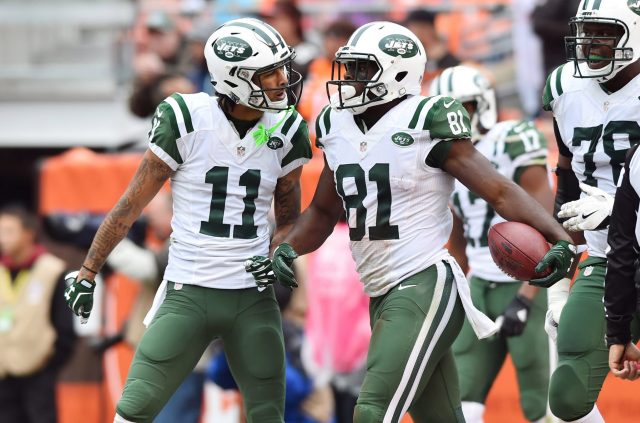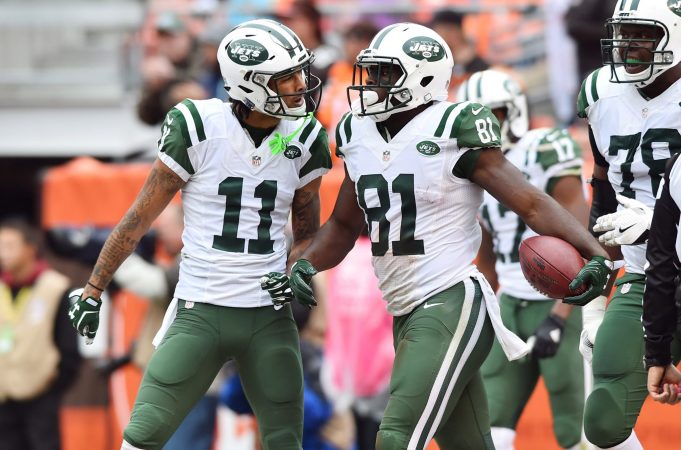 Wide Receivers
One of the lone bright spots of the 2016 season is the emergence of some younger wide receivers. The development of these wide receivers has made a possible decision to ax one or both of the New York Jets primary receivers a distinct possibility.
Brandon Marshall carries no dead money if cut, while Eric Decker carries $3 million in dead money. The Jets cutting ties with B-Marsh in the off-season is a definite possibility, but they should consider a different route.
The emergence of Quincy Enunwa this season has been a pleasant surprise. Enunwa is a clear cut number three receiver when Eric Decker comes back next season. Both Marshall and Decker can help Enunwa become a key piece moving forward. If he continues to develop nicely, there is no reason to believe that moving on from either Marshall (free agent after 2017) or Decker ($1.5 million in dead cap if cut) would be less painful.
Both Robby Anderson and Jalin Marshall are capable of developing into solid slot receivers. With the emergence of Enuwa, Anderson, and Marshall, the New York Jets should have no problem moving on from Devin Smith, who has spent little time on the field and even less time impressing people.