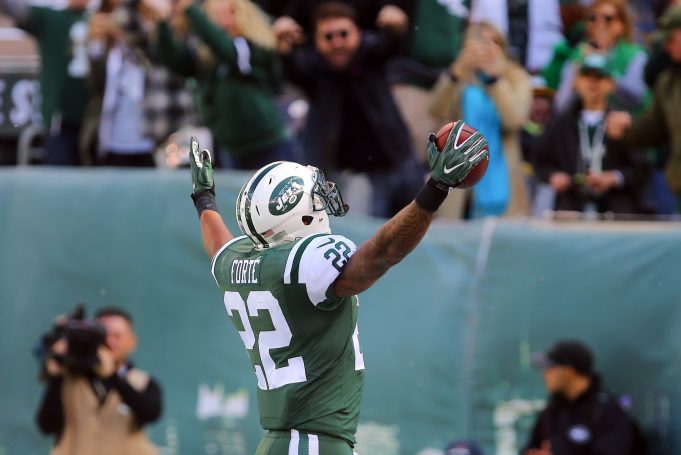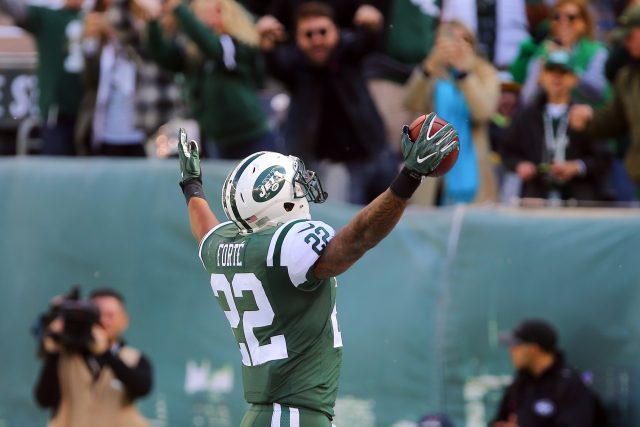 Running Backs
The running backs are a little more of a curious case. Both Matt Forte and Bilal Powell are still under contract next season and both carry a plenty of dead cap if cut. Forte, if cut, would result in $6 million in dead money while Powell would account for $4.27 million.
Both those numbers are more than the actual amount each player would earn in 2017, so expect both players back next season. Since both players will be back, following the Cowboys example from a year ago, and drafting the likes of Dalvin Cook, will not be a possibility. Both players dead cap numbers drop significantly in 2018, so if they don't perform next season, they could be sent packing.
C.J. Spiller is currently the third back on the roster. Spiller is a shell of his former self when he was a member of the Buffalo Bills. Spiller could prove his worth and re-sign, but a better scenario would be drafting a back in the later rounds, and having him develop.