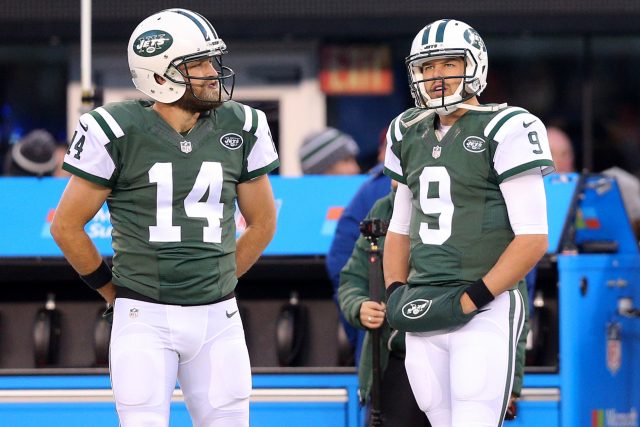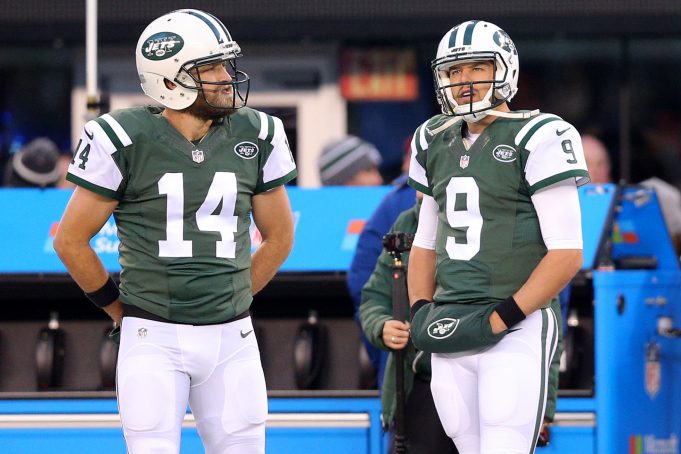 Quarterbacks
No major surprises as far as who will not be a part of the 2017 Jets here. Ryan Fitzpatrick signed a one-year deal this past off-season, and the front office has to be feeling that they gave him one year too many. Fitzpatrick has a less than zero percent chance of re-signing next year and will be searching for a new team come the off-season.
Speaking of zero percent chances of re-signing, Geno Smith has already updated his LinkedIn profile while he recovers from a torn ACL. Geno showcased flashes during his starting stints with the Jets, but was plagued by turnovers, injuries, and a teammate's fist during his stint with Gang Green.
Although Todd Bowles refuses to let Bryce Petty see if he has the in-game intangibles to be able to lead the Jets going into the future, both he and this year's second round pick Christian Hackenberg aren't going anywhere. If one of them will be the starter is still a mystery to all.
This may be an unpopular opinion, but there have been rumors swirling around the Dallas Cowboys trading Tony Romo in the off-season. With Romo only starting 16 games four times in his nine NFL seasons, his durability is a huge concern and will drive his trade value down.
If Romo can be acquired for a fifth round or a fourth round conditional pick, pull the trigger and let Petty learn from a guy who is actually extremely underrated. This scenario allows the Jets to avoid dumping players left and right and going into total rebuild mode. Until he gets hurt again and Petty can take over that is. Of course, this scenario isn't even an option without restructuring his contract.