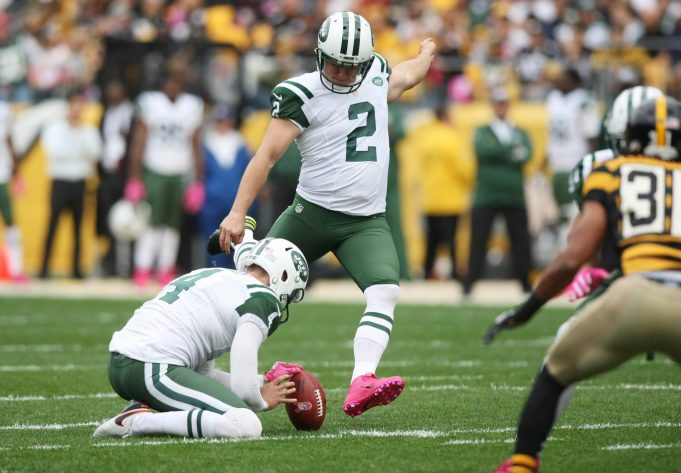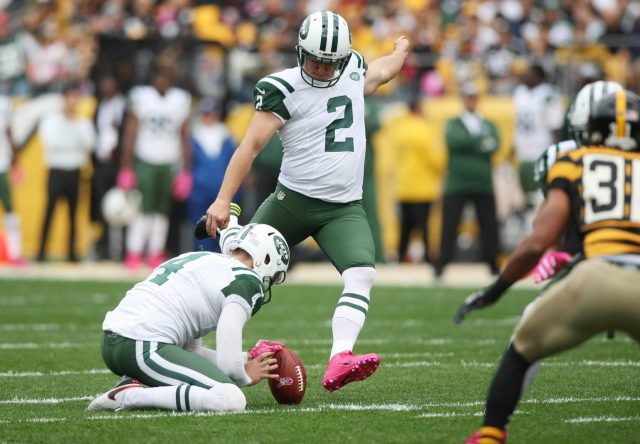 Special Teams
With the troubles that have fallen upon the New York Jets in 2016, special teams may be one that is overlooked. Nick Folk is the sixth highest paid kicker in the league this season, but isn't performing up to his contract. Folk has been the only kicker for the Jets this season that rank 15th in field goal percentage and 25th in extra point percentage.
Due to a small raise next year and responsible for a $3.6 million cap hit, Folk is another pay cut candidate. Regardless of if he agrees to a pay cut or not, some unemployed and rookie kickers should be brought in during the offseason to provide a competition at the place kicker position.
Lac Edwards, the punter, hasn't been much better. The Jets rank 30th in net punting yards and tied for 22nd in punts downed inside the 20. Lac is a rookie and could improve, but competition needs to be brought in during the offseason.
Jalin Marshall should continue to develop as a returner, and no outside help should be needed to return kicks.