The New York Jets have a quarterback controversy and Tony Romo is on a list of possible starters for the Jets next season.
T
he New York Jets are having one of their worst seasons in recent memory in 2016. Something the fans, the media, and certainly the analysts weren't expecting. Hell, even the schedule makers thought the Jets were a team to keep an eye on.
But now the Jets are focusing on the future. Well, not everyone is.
Just look at the latest bone-headed decision by head coach Todd Bowles. Somehow, the decision came down the pike that Ryan Fitzpatrick should be the guy because this team is about "winning football games."
Regardless of what the coach of the Jets says, this season is over. Which means it's time to look forward to next season and the hottest topic on the minds of Jets fans everywhere revolves around the starting QB for 2017.
The only two quarterbacks that will be under contract are the two young guys on the roster. Bryce Petty and Christian Hackenberg have limited to no NFL experience combined, which has led to some fans being skeptical over the future at the position.
Could the Jets be willing to pull a Brett Favre kind of trade to inject excitement into the team? Well, the message boards around the internet sure think so.
Naturally, this brings us to America's Team.
Tony Romo's time in Dallas is going to come to an end. It's not a matter of if, it's a matter of when.
According to multiple reports, Romo will be heavily involved in where he ends up next season, but before we even get there, we need to do a self-evaluation.
Before this season began, expectations were as high as ever in terms of where the Jets could go. But a veil was over the fans, the team, and the front office. Last season was a perfect storm: the Jets avoided the injury bug, Ryan Fitzpatrick had a honeymoon period with his former coach Chan Gailey, and the team gelled and really came together.
You can't blame the front office for attempting to capture that lightning in the bottle for one last run before breaking up the party, but now it's clear that the plan failed miserably and it's time to move on.
I can only speak for myself, but I was under the impression that this Jets team had fewer deficiencies than it actually had. However, now that veil has been lifted and this team needs improvements in a lot of key areas including but not limited to the offensive line, linebacker corps, cornerback, and running back, to name a few. And in that group, I didn't even mention quarterback, which is the most glaring hole on this team and has been for decades.
Let's go a little more in-depth with some of those areas of need.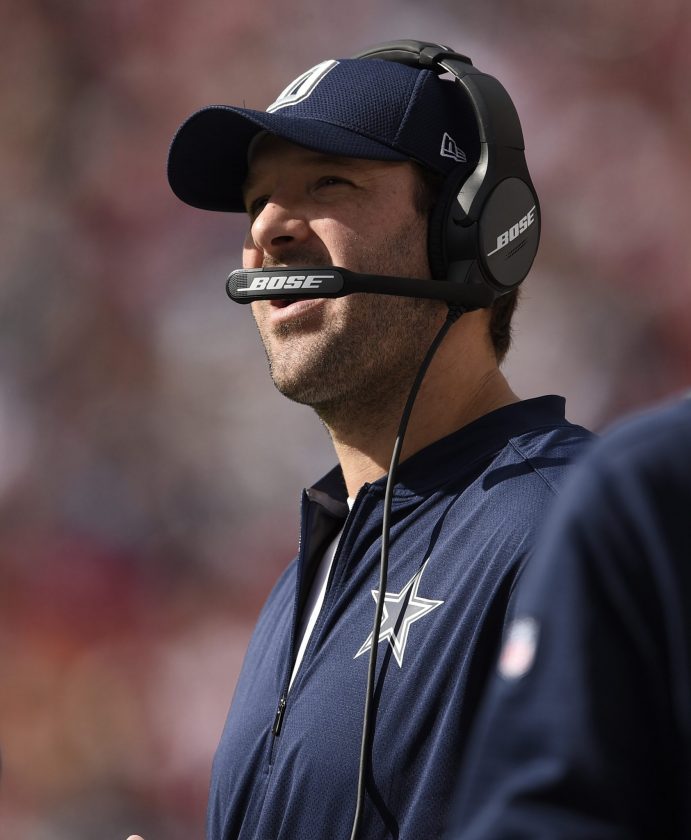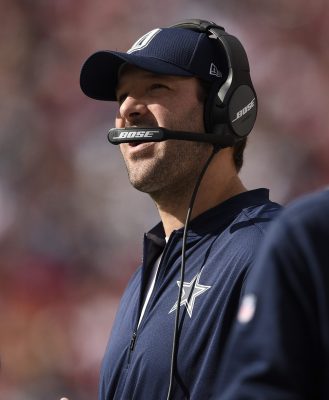 The Jets could lose 80 percent of their offensive line this offseason. Starting LT Ben Ijalana is a free agent to be, C Nick Mangold could be a cap casualty this offseason, RG Brian Winters is playing exceptional this season in a contract year, and RT Breno Giacomini is awful and the Jets could save ($4.5M according to OverTheCap.com) by cutting him.
Talk about a tale of two cities. In Big D, Romo had the best line in the league and if he ended up in Gotham, he'd be equipped with arguably the worst. Is that really a situation you want to insert an often injury-riddled quarterback in? Plus, he hasn't started a full 16-game season in four years.
I'm the biggest Romo supporter on planet Earth, but we have to evaluate the situation realistically. If the Jets can't improve the trenches they shouldn't go after Romo. They need to rebuild, and I know Jets fans hate hearing that, but it's the truth.
Unless something crazy happens, the Jets are going to end up with a top-seven in the upcoming NFL Draft. The Jets need to hit on this pick and there's plenty of ways for the Jets to go.
Hopefully either Petty or Hackenberg can get some PT before this season is over. Maybe in their opportunity, they can show enough to prove they're worthy for at least an audition next season.