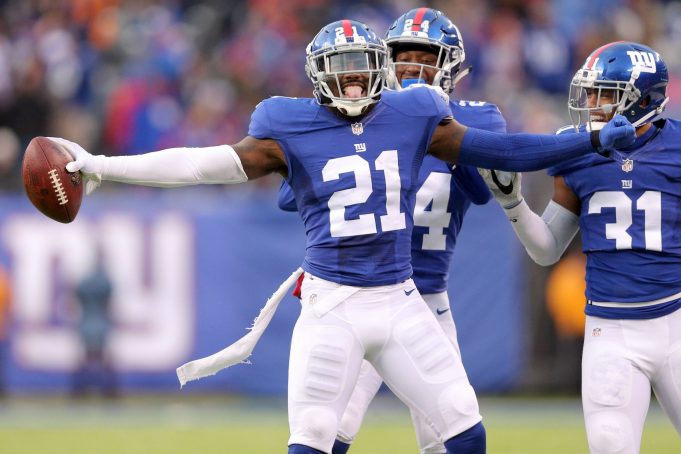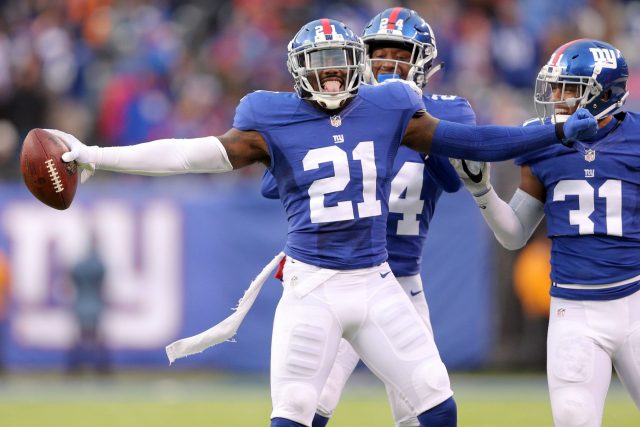 Keys To Big Blue Win:
Win The Red Zone Battle:
When both teams take the field on Sunday afternoon, you're going to see two of the best red zone offensively and defensive teams.
Pittsburgh leads the NFL in red zone defense by allowing touchdowns on just 41.7 percent of drives inside the 20 while finding the end zone 63.3 percent of the time (seventh in NFL) on the other side of the ball.
The Giants, on the other hand, don't slack as they sit third in defensive touchdown efficiency and score touchdowns on 60.7 percent of drives that make their way into the red zone.
This is just another sense of strength vs strength in this game and whichever team exploits the other in this category will increase the likelihood of triumph.
Landon Collins Bounce Back:
On Thursday, Landon Collins earned the NFC Defensive Player of the Month honors for his incredible 30 tackles, three interceptions and a sack in New York's four November wins.
He's arguably the biggest key to the Giants' defensive resurgence from a historically faulty year in 2015 but missed four tackles in Sunday's win against the 30th ranked Browns' offense.
Hopefully, for defensive coordinator Steve Spagnuolo, this is only showing that Collins is indeed human and he'll defend his player of the month award against the 12th ranked Steelers offense.
Judging by the fact that he leads NFL safeties with 87 tackles and five interceptions and is tied for first with three sacks, he'll be just fine.
Watch OBJ Dance:
Somehow, I haven't mentioned the Giants biggest playmaker, Odell Beckham Jr., until now.
But it's really not that complicated anymore. New York owns a 4-1 record this season when their top wideout scores, have seen him score seven touchdowns since October 18 (6-0, averaging 23 PTS) and are an unstoppable force once Odell gets it going.
Restrain Le'Veon Bell:
Doing this has been a hurdle for every team ever since Le'Veon Bell broke into the league and that's not changing here — as he's red-hot heading into Week 13.
Against the Browns and Colts over the last two games, Bell has totaled 266 yards on 51 carries (5.22 YPC) with two touchdowns and even 77 yards on 12 receptions.
Those two teams that sit in the bottom third of the league in run defense, though. Light years behind where the Giants are at.
Their unit ranks fifth in the NFL by allowing 89 yards per game while not allowing a single back to total a 100-yard game. The longest carry from any rusher against Big Blue was 33 yards, which is also the fifth-best in the league.
If they want to leave Pittsburgh with their ninth win joining them, the Giants' must continue what has been their biggest strong suit all year: eliminate the run.