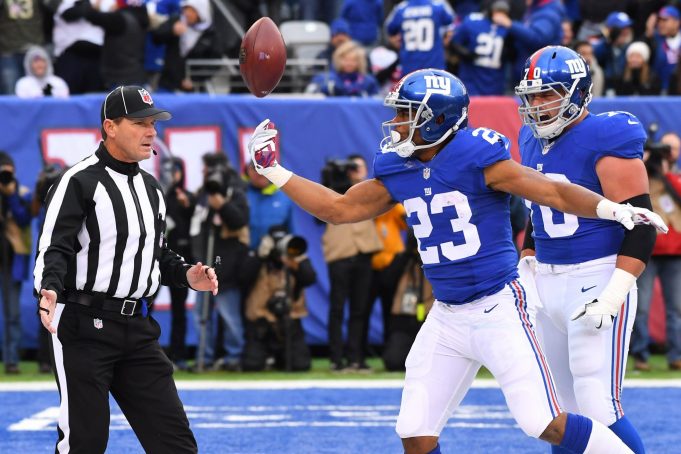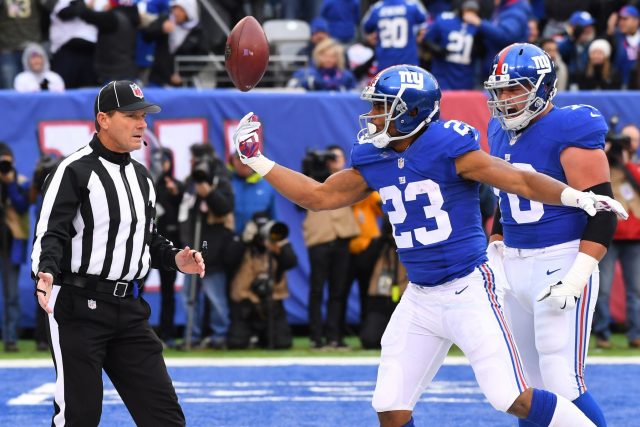 X-Factor: Rashad Jennings
On a weekly basis, we ask: where's the running game? Fair question, but when it shows up the New York Football Giants turn into an overwhelming threat.
Along with them being 8-0 when Rashad Jennings gets a rushing attempt, the 31-year old running back is averaging 75.5 yards per game when he receives 15 or more touches while averaging just 23 YPG when getting less than 15.
Also in games in which he rushes for that same threshold, he's averaging 4.37 yards per carry compared to 1.89 when he gets less than 15 touches.
While there have been some flashes of consistency throughout the year, it's essential that, in a high scoring event that's expected this week, the running game opens up the passing game.