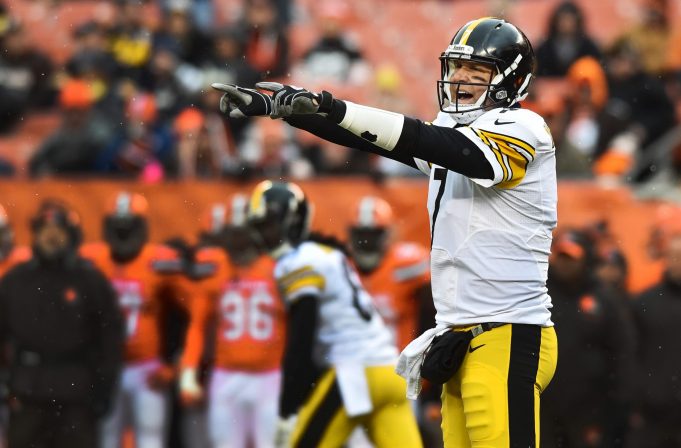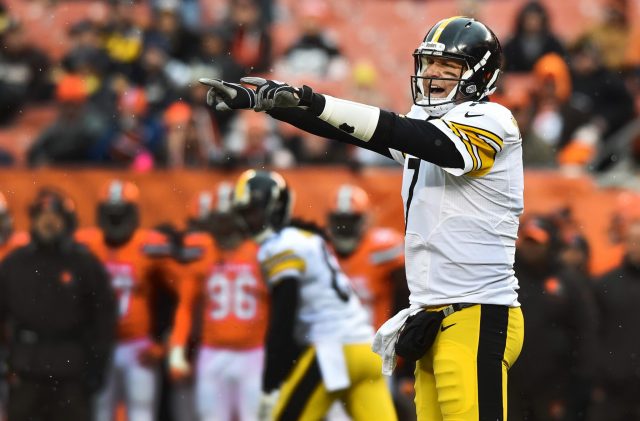 Matchups To Watch
This showdown between two Super Bowl MVP's — for possibly the last time — both taken in the same NFL Draft should be the most intriguing storyline of Week 13.
At age 34 and 35, respectively, both gunslingers need to take this game to help them in terms of a playoff appearance, positioning and perhaps their final crack at a Lombardi Trophy.
No, a matchup between Eli Manning and Ben Rothlisberger will never match the volume of the epic Tom Brady versus Peyton Manning battles but Heinz Field will feature a showdown between arguably two of the greatest to ever take the field.
Roethlisberger owns a 2-1 edge over Eli, who leads him in touchdown passes 314 (seventh all-time) to 295 (tenth all-time), and in passing yards 47,089 (eighth all-time) to 45,740 (eleventh all-time), as pointed out by my colleague Jason Leach in his column this week.
Janoris Jenkins vs Antonio Brown
While Eli and Big Ben may take center stage as the main event, watching one of the better cornerbacks in the league in Janoris Jenkins attempt to slow down perhaps the best receiver in the NFL in Antonio Brown is a close second.
Brown, who leads the league with 82 receptions and tied for the league lead in touchdowns (10) with Mike Evans, is coming off a terrific Thanksgiving night against the Colts in which he, indeed, feasted.
Three of his five total receptions were caught for touchdowns as he proved that no wideout could take over the game quite like Antonio Brown can. He's also facing a Giants team that allows 264.7 yards through the air per game, which ranks 24th in the league.
Then, there's the corner who, according to Pro Football Focus, has surrendered just two receptions in each of the Giants' past two games while also being rated as the 12th-ranked corner.
Also according to PFF, Jenkins leads the NFL in completion percentage on passes targeted at a corner.
If he could do his thing against Brown, it should be a long day for the Steel Curtain, especially with the now-dynamic pass rush led by Jason Pierre-Paul and Olivier Vernon.
Jason Pierre-Paul vs Marcus Gilbert
Can you find me a defensive end in the NFL that's hotter than JPP is right now? If you think you have, you're probably wrong.
With 5.5 sacks, nine tackles, and two forced fumbles over the last two weeks featuring one of those fumbles returned 43 yards for a touchdown against Cleveland, he'll have his work cut out for him as he gets set to square off against Marcus Gilbert.
According to PFF, Gilbert is the 14th-best offensive tackle in the game while also earning the nod as the 11th-best pass blocker.
This matchup is truly a strength vs strength, as JPP has done his thing while Gilbert has had the best pass-blocking efficiency rating among right tackles in the league. Don't take your eyes off these two come Sunday.