Sean Kilpatrick dazzled at Barclays Center on Tuesday with a 38-point, 14-rebound performance against the Los Angeles Clippers. 
T
here are two players who have recorded a 38-point, 14-rebound game this season:
Anthony Davis
and Sean Kilpatrick.
Looking toward the future, Kilpatrick appears to be a mainstay in the Nets' young core, and he twisted emotions until the final buzzer sounded Tuesday.
The same guy who shot a measly 3-of-14 through the first three quarters was almost flawless in the fourth as he tickled the twine on seven shots en route to his 20-point outburst. On the final play of the period, Kilpatrick appeared to have been fouled coming off a Brook Lopez screen, and he watched the ball bounce off the rim, hit the backboard and roll off the cylinder as the clock struck zero.
In overtime, Kilpatrick crossed over both Chris Paul and DeAndre Jordan but countered it with a couple of ill-advised threes.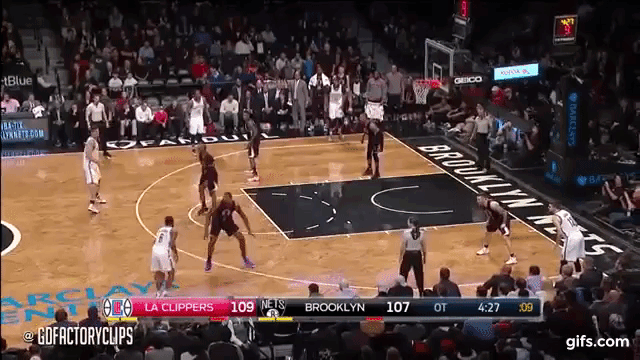 As he dribbled out the clock in the second overtime, he had 20 missed shots. Kilpatrick was unphased — probably because he didn't know — and drove by Paul before converting on an and-one over Jordan, who are two of the best defenders in the NBA.
That possession iced the game, and it gave a glimpse into the kind of player Kilpatrick can evolve into.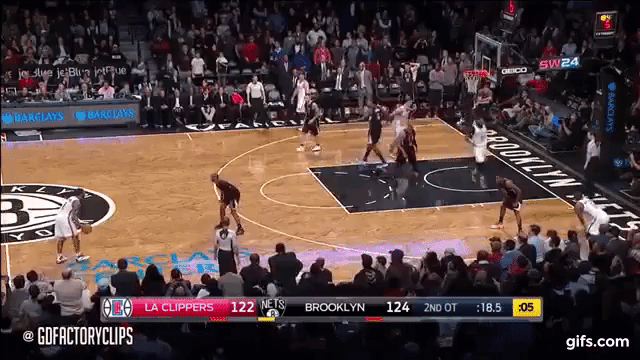 By the end of the night, he had attempted 34 shots — thirty-four. That is a lot for a superstar, let alone a third-year player. Even though he only made 14, he had an assassin's mentality for the final three periods.
Credit must be given where it's due, and how many young players would be reluctant to attack the NBA's best defensive guard and one of its best rim protectors with the game on the line?
He was unconscious in the fourth, but even when he was missing shots, he was poised enough to keep shooting. And that's the dynamic he can bring
It worked out even better because Jeremy Lin is still out, and there's still no timetable for his return.
Lopez can make shots, but he can't create his own.
Kilpatrick showed that he could be a closer, and also that he isn't afraid to be a closer.
However, as he matures, the last thing the team needs is for him to be a chucker, and there were glimpses of that last night.
For comparison, let's juxtapose two closers: LeBron James and Kobe Bryant. (I know James gets a lot of flak for late-game situations, but hear me out.)
Disclaimer: in no way, shape, or form am I saying Kilpatrick is on the level of these two. This is strictly for reference.
James is going to make the right play. Kobe is going to take the right shot.
When Bryant gets the ball on the block and has the chance for a turnaround jump shot, he's going to take it because it's his bread and butter.
James will pass up a contested shot around the basket for the open three in the corner by Kyrie Irving because it's a better shot.
Ideally, the Nets would want Kilpatrick to be their Kobe: a player who's skilled enough to get to his spot and get a bucket.
At this point in his career, decision-making is an issue for him, and he might not get much better throughout his career. Fortunately, that's fine.
There were a couple of instances that I alluded to earlier where he shot some ill-advised threes. Hopefully, he'll grow out of that habit. The shots he took weren't in the flow of the offense — he had the ball at the top of the key, and just rose up and fired it. No movement, no rhythm, no nothing.
Also, he wasn't shooting from distance well enough to warrant those shots.
But, Kilpatrick's a young player. As he looks over the tape, he'll realize they weren't the best. The inability of the Clippers' defenders to stay in front of him will justify that point even more.
Brooklyn's competitiveness is paramount in Kilpatrick's development as a go-to guy. Kenny Atkinson can attempt to replicate those situations in practice, but it won't compare to the real thing.