Woody Johnson's New York Jets have taken absurdity to a new level thanks to the announcement that Ryan Fitzpatrick will start Week 13.
A
t least John Idzik's short regime featured a young quarterback at the helm with an eye towards the future. Right?
Alright, so maybe Geno Smith starting out the season of 2013 wasn't totally planned. Thanks to a Mark Sanchez Snoopy Bowl injury, Idzik's third career draft selection was forced to start out of the gate. Accident or not, at least a prospect was touching the behind of Nick Mangold on a regular basis.
The current version of the New York Jets features absolutely no future. This is a major problem — one nobody can get past or forgive.
There was never anything wrong with Ryan Fitzpatrick as the 2016 starter. Coming off leading the Jets to their most prolific offensive season in franchise history, including 31 touchdowns, another franchise topper, turning to the 33-year-old vet with a veteran-laced group that was supposed to be playoff quality was as solid a bet as could come.
That was then, three months ago. This is now.
New York is 3-8. Its latest loss, a disappointing effort-filled 22-17 defeat at the hands of Tom Brady and the New England Patriots, has all but assured a non-playoff season. Therefore, anything other than looking towards the future these final five games presents is an absurd notion.
Looking to field the best team with 100 percent effort of winning is one thing. Doing it at the cost of a successful offseason and ensuing campaign is another.
Starting Fitzpatrick on Monday Night Football against the Indianapolis Colts in Week 13 falls in the "another" category. To Jets fans, slamming your head repeatedly against the wall seems like a more prudent exercise.
Fitz has nothing to do with this. Against the Pats, Fitzpatrick actually played well. His balls were crisp coming out of his hand while finding young Quincy Enunwa early, deep, and often. Forget Fitz. His time has come and gone. This decision to go back to Fitz has everything to do with the ineptness of the organization as a whole.
Whether you love him or loathe him, think about what Woody Johnson is currently going through. As he glances across the NFL, he's watching one rookie quarterback after another make plays for his newest team. Whether it's Carson Wentz, Jared Goff, or Dak Prescott (a guy who the Jets could have snared), Woody is reminded that his franchise is bare at the position.
The only opportunities he's afforded to watch his young quarterbacks is when he attends practice. It hurts too much. Mike Maccagnan, up to this point, has simply failed in the QB position — the most important position in sports.
The Jets draft projects while the rest of the league somehow snags poised guys who can play immediately.
Perhaps, though, this is more an indictment on the organization itself.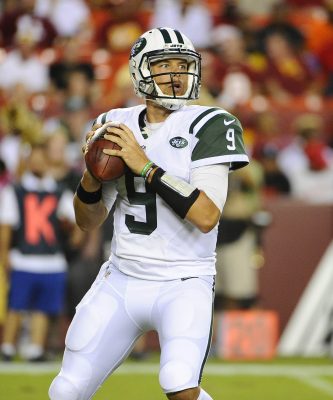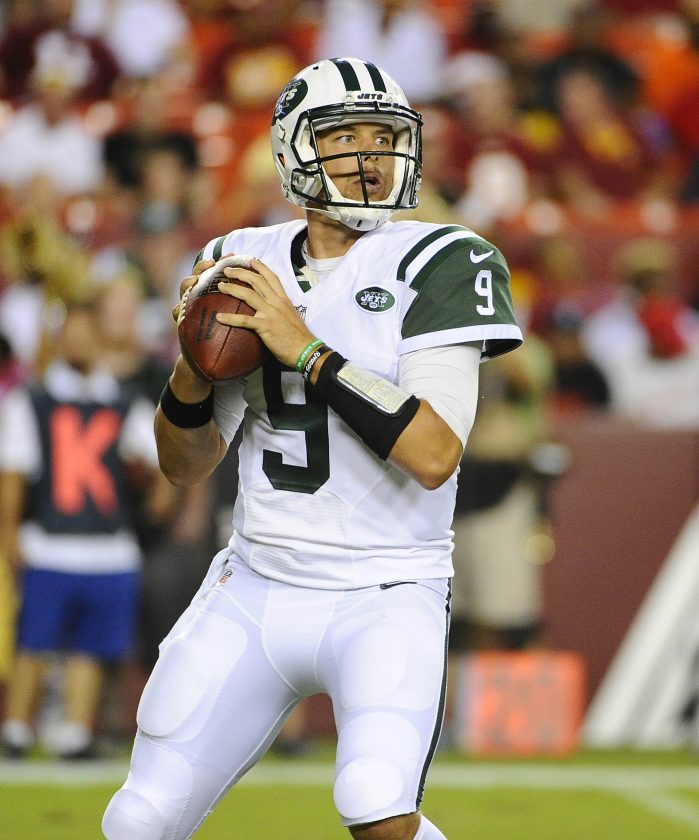 New York's power structure is still a mess. Rather than hiring one football boss and allowing everything to funnel through him, Woody still has it set up in a fashion that forces both his head coach and general manager to report to ownership.
This doesn't work. Bowles chooses Fitz because he wants to win, while Maccagnan will, more times than not, choose future success when the tournament is out of reach.
There is a real reason football minds believe that the owner, the head coach, and the quarterback of an NFL are the three most important spots to any organization. We all know how fans feel about Woody. Mikey Mac is still, somehow, in the good graces of fans. But the QB position is still in ruins, and until they find a legitimate guy, Maccagnan's first priority is looking for one.
Starting Ryan Fitzpatrick against the Colts — a terrible defense that ranks 30th in yards allowed — sadly delays that critical process of finding a guy.
We know Fitz has no future with the team. We know Geno Smith has no future.
We still don't yet know about Petty and Christian Hackenberg. Throw them into the fire and see what they're made of. There is no minor league system in football. If they can't handle the heat in an on-the-job type fashion, then each is simply not worthy of a role that'd stamp their face as the franchise's front man.
Let 'em play.