Should Eli Manning and the New York Giants take care of business in Cleveland against the Browns, they would stamp themselves as legitimate.
I
magine the wide array of emotions Tom Coughlin experienced on Jan. 5, 2016, the day he officially "stepped down" as sideline boss of the New York Giants.
Filled with pride and joy, Coughlin spoke to the press just as classy as we all expected the man to broach the subject. He was prideful, obviously, as two Super Bowl Championships would do that to a fella. He was joyful, remembering the time spent and relationships built during his 12 years as head football coach of the football Giants.
Unfortunately, he was also frustrated.
Who wouldn't be?
As Coughlin exited stage right, he appeared to have snubbed owner John Mara.
Tom Coughlin walking RIGHT by Giants President and CEO John Mara after his exit presser pic.twitter.com/cSGVXByf3e

— Faizal Khamisa (@SNFaizalKhamisa) January 5, 2016
Coughlin was imagining a better world with the Giants — one with actual talent. He knew Jerry Reese was equipped with over $50 million in cap space during the upcoming offseason and it would surely provide players. It had to excite the future Pro Football Hall of Fame coach, as Reese had dreadfully left the cupboard bare the three seasons prior. 
Now, almost 11 months later, Coughlin — still employed by the organization that wears blue with pride — is witnessing this talent play out on the field.
Many had their doubts coming into the season. Could the O-Line hold up? Could Victor Cruz and/or Sterling Shepard present a solid second option to Odell Beckham Jr.? Could the talented defense quickly gel under Steve Spagnuolo?
Not only have these questions been answered positively, should the Giants win in Cleveland this Sunday, everything Reese did this past offseason would instantly be solidified.
Should Eli Manning lead his Giants to a victory against the Browns, the 2016 Giants would put their stamp of approval on real NFL legitimacy.
Under normal circumstances, a 0-11 record would quickly be checked and thrown in the garbage. These aren't normal circumstances. While talentless, these Browns have real fight in them.
For those careful observers, Hugh Jackson has instilled fight into his club. Many times, this winless football team has fought until the bitter end only to lose by a solitary possession. We witnessed it recently when the New York Jets visited The Land. Though New York was up two possessions late, Josh McCown and the Browns offense drove the entire length of the field with the express purpose of earning an onside kick attempt.
Other losses that resulted in a one possession loss include a 25-20 loss to the Baltimore Ravens in Week 2, a six-point loss at the hands of the Miami Dolphins a week later, and a 28-26 loss at the hands of the Tennessee Titans in Week 6. They even played the surging Washington Redskins tough in Week 4 (31-20)
Legitimacy, however, can only be gained through accomplishing much more than defeating a winless squad. Rather, only defeating a winless squad in conjunction with overall season success can do the trick.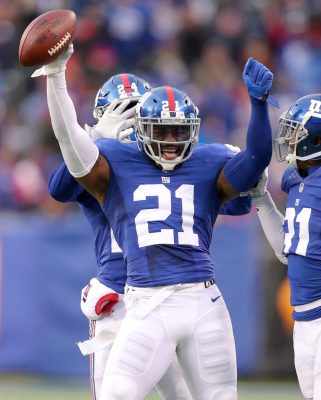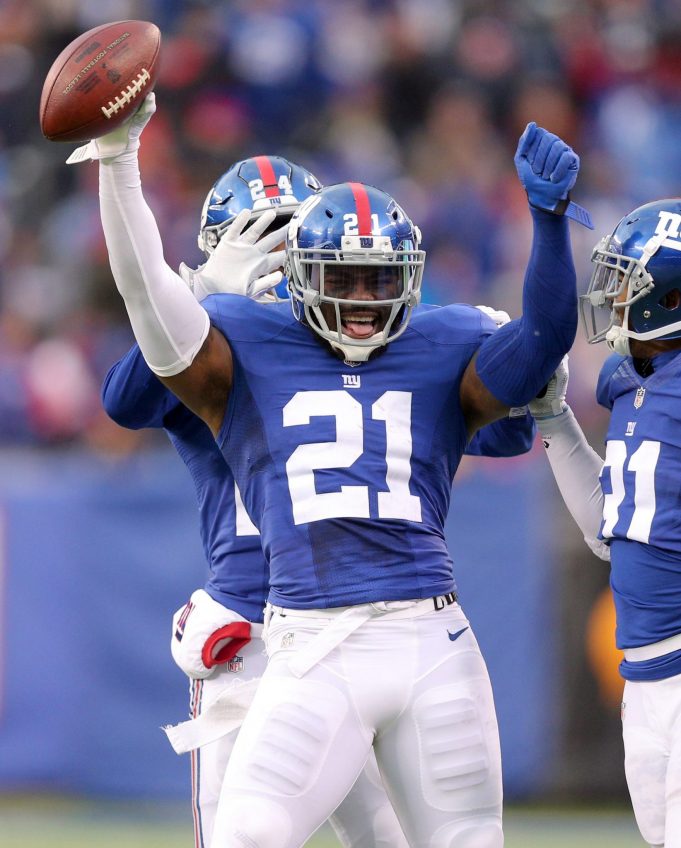 With the victory, New York would tally its 8th victory on the season. They would have then won the most games (8) since the 2012 season, their latest Super Bowl and playoff triumph (9-7). They would have also remained just two games behind the division-leading Dallas Cowboys (technically 1.5 games through currently owning the head-to-head tiebreaker).
Most importantly, moving to 8-3 would mean the team remains a cool two games ahead in the wild-card chase. Should they slip up during a classic "trap game" situation, everything would then be up for grabs relating to the standings and the Giants sudden fraudulent ways.
Don't get it twisted, though. Beating the Cleveland Browns won't prove Super Bowl contender legitimacy. That's something they'll have to earn, starting in Week 13 when they'll head to Pittsburgh to take on Ben Roethlisberger and the high-octane Steelers.
A win in Cleveland — regardless of how tough it comes — simply means this current version of the Giants is completely legitimate as far as the regular season is concerned.
It would mean that the moves Reese made this past spring would continue to frustrate (arguably) the best head coach the franchise has ever employed. And as far as this team is concerned, that's a fantastic thing.
Legitimacy is truly up for grabs this Sunday. The New York Giants need to seize the opportunity.