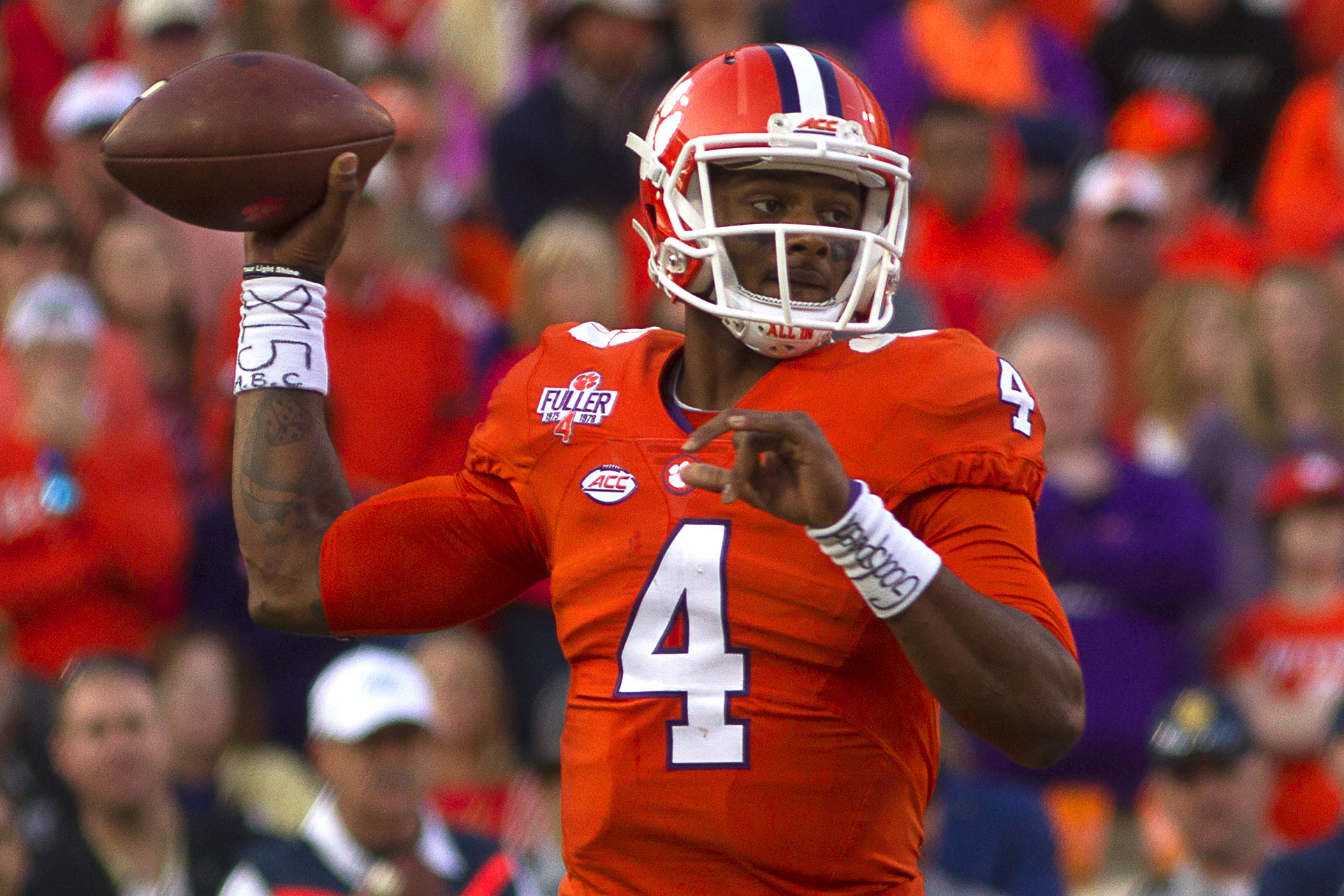 T
his man has the opportunity to be a really special player. Clemson star quarterback Deshaun Watson, a two-plus year starter, has been in the national spotlight for some time.
The junior has shown a highly accurate arm, posting 67.8 and 66.4 completion percentages last season and this season, respectively. Watson is also likely to surpass his touchdown pass total of 35 from last season, already having thrown 28 with four games to go.
What makes Watson the top-end talent he is, though, is his Michael Vick-esque ability to extend plays and run the ball. Although he doesn't have Vick's top-line speed, he is much shiftier with great ball vision, similar to Seattle Seahawks quarterback Russell Wilson.
That led him to amass 1105 rushing yards last season, along with 12 touchdowns. Signal-callers with that type of athletic ability don't usually come paired with an accurate arm, as many of those quarterbacks tend to be less mechanically sound. But Watson has a great chance to beat that trend.
The main knock on Watson is his decision making, as he can sometimes be a little careless against some of the nation's higher-end defenses, resulting in more interceptions than typical top quarterback prospects. But fear not, those things can be taught and learned through coaching and experience in the NFL.