The near contending New York Jets team of last season has been utterly nonexistent in 2016. Could Todd Bowles pay the price for that failure?
A
fter going 10-6 in 2015, just a drive away from a playoff appearance, the
New York Jets
looked primed for another run early this season.
They had finally reached a deal with locker room favorite quarterback Ryan Fitzpatrick. They signed running back Matt Forte. The draft brought some much needed defensive speed in first-round linebacker Darron Lee, and they even fell out of character and spent big money on star defensive end Muhammad Wilkerson.
But it wouldn't be a Jets story without its fair share of issues, including quarterback controversies, a questionable locker room situation and painfully inconsistent play. Those are all signs that somehow head coach Todd Bowles and his staff have lost the chemistry that made them so dangerous last season. General manager Mike Maccagnan gave him the players to win again, but Bowles has fallen swiftly from his apparently flimsy perch of success.
Everything comes down to one all-important decision that Bowles will make soon. And that choice will very clearly make known if the Jets will be vigorously hunting down another new head coach this offseason or not.
If coming out of the bye week with a 3-7 record – going up against the 7-2 AFC East-leading New England Patriots – and Fitzpatrick is in the starting lineup, then Bowles has begun openly fighting for his job and gunning for wins in an already completely lost season.
But if quarterback Bryce Petty is in the huddle for the second straight game that day, then Bowles is looking to see if he's an option beyond this season, meaning he'll no doubt return as head coach in 2017.
So, the Jets head coaching future quite literally all comes down to Petty vs. Fitzpatrick.
#Jets coach Todd Bowles tells reporters he won't name a QB until Monday prior to the week of prep for the #Patriots. They have a bye.

— Ian Rapoport (@RapSheet) November 14, 2016
If team owner Woody Johnson and Maccagnan have spoken to Bowles at all about his job security, he's sure to start Fitzpatrick. But at this point in the season, that would just be disallowing the Jets to see what Petty could possibly offer them in the future, while simultaneously worsening their 2017 Draft position.
Beyond just the quarterbacking issues, the Jets $86 million man in Wilkerson has been nearly invisible on the field with just 2.5 sacks, as well as equally absent in team meetings. Before the Jets signed Wilkerson to his lucrative contract extension last offseason, Bowles spoke with him about his attendance issues that would have to completely dissipate should he accept the new deal. Apparently, that conversation didn't mean much, as Wilkerson has skipped multiple meetings in 2016, including his team sponsored birthday celebration.
Defensive end Sheldon Richardson, who has just 1.5 sacks himself, has missed team obligations as well this season, resulting in the benching of the supposed 'stars' for the first quarter of the Jets' loss to the Miami Dolphins in Week 9.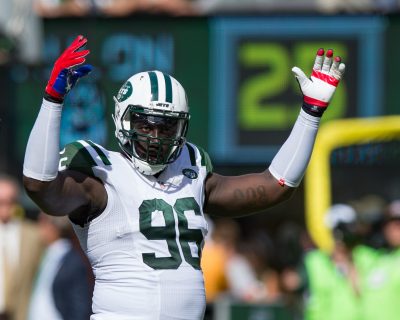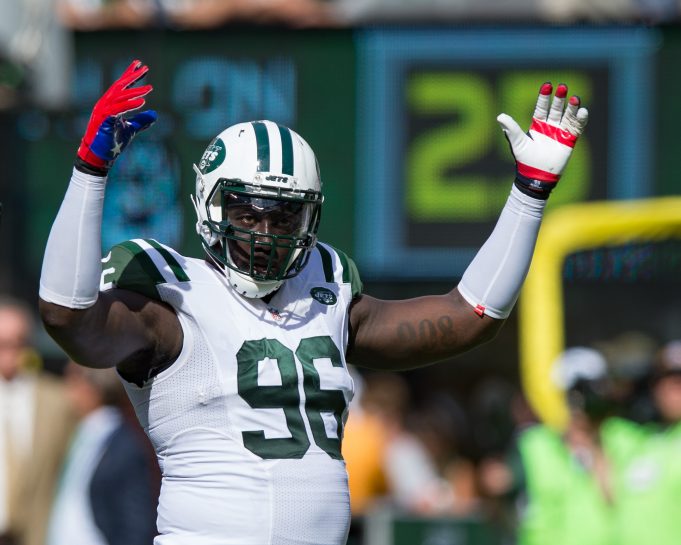 These ridiculous problems perpetuated by apparent team leaders could easily be read as a lack of strong leadership in the Jets' locker room – a direct responsibility of Bowles. How the team has allowed players so central to their success to not show up to team events without significant punishment is beyond many on the outside looking in.
In Bowles defense, though, there have been reports of the one-time defensive back being extremely fiery during the halftimes of a few games this season, most notably against the then 0-7 Cleveland Browns. Players obviously reacted well to the energy Bowles displayed, as the Jets clawed back from a large deficit in the second half of that game to win.
Two other issues developed this season for Bowles that weren't there before – uncharacteristic defensive play-calls and head-scratching time management calls.
The calling card of a Bowles defense – even back in his time in Arizona – has always been consistent blitzing and, in turn, pressure. But due to weak secondary play early in the season, he strayed from his roots and dropped into more coverage, believing his stud defensive line could get to the quarterback anyway. But aside from emerging defensive end Leonard Williams, that benefit hasn't been there at all for Bowles this season. So naturally, opposing quarterbacks Ben Roethlisberger, Russell Wilson and Alex Smith proceeded to throw all over the once stout defense in the Jets' respective games against them.
Time management, the most basic of all head coaching duties, has been abysmal for Bowles in 2016. He has absurdly conceded a few first halves with plenty of time for a drive still on the clock and timeouts still at hand.
The timeouts he actually has called have largely been ill-advised and misplaced. These are mistakes that quickly turn a head coach back into a coordinator – in short, someone who can coach, but can't handle a clock.
So keep an eye out for who's leading the Green and White into Week 12's dreaded matchup against Tom Brady and the Pats. Do that, and you'll have a head start on the Jets' offseason plans.