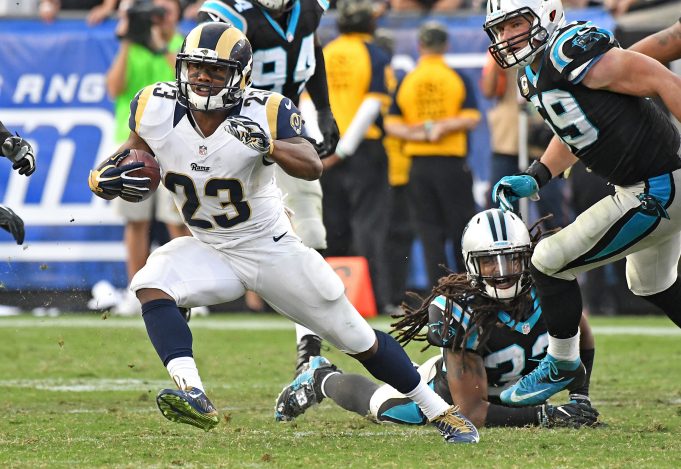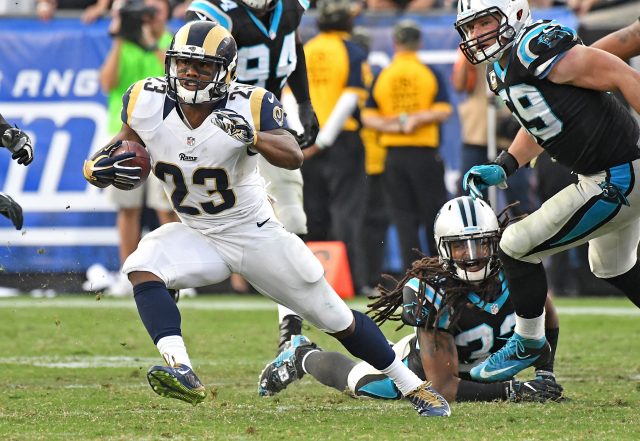 L.A. Rams' running back Benny Cunningham can be the X-factor in a football game on any given day. He's only carried the football 18 times this season, but he's taken those carries for an impressive 95 yards while averaging 5.3 yards per attempt.
Cunningham is a fast back with big play potential. He's not a runner the team would ride for a game or even a series, but on the draws and screen plays that head coach Ben McAdoo loves, Cunningham could rack up big yards in a hurry. If the Giants can spring Cunningham free from time to time he can be lethal.
He would serve essentially the same role as current Giant Bobby Rainey. Though with Rainey set both be a free agent and turn 30 next season, the younger Cunningham is a better long-term option.
The 26-year old brings his explosiveness to special teams as well. He's taken back 11 kick offs this season for 258 yards, and boasts a career long return of 102 yards. Along with Dwayne Harris, the duo could develop into one of the most dangerous return teams in the NFL.