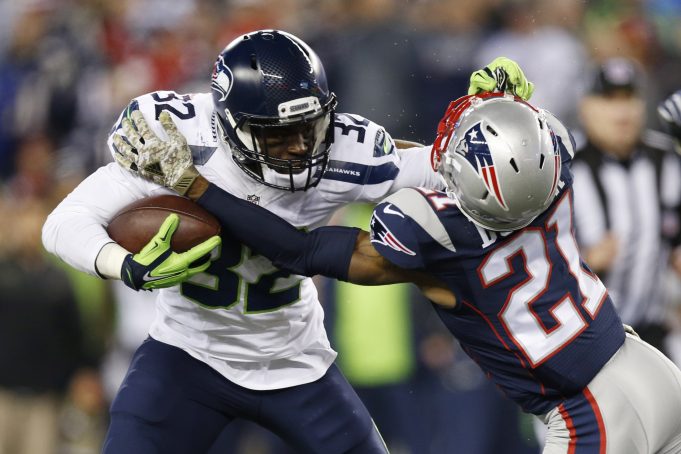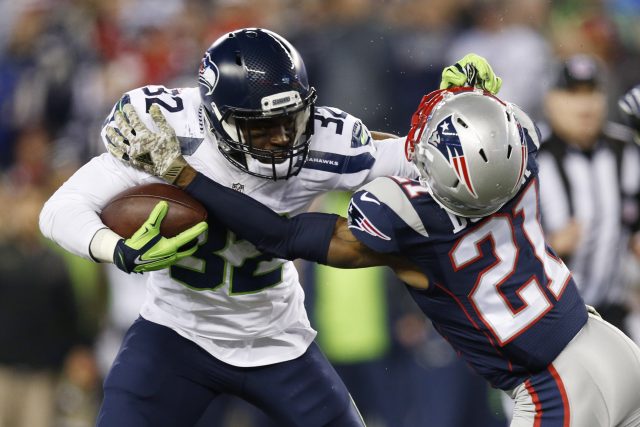 Christine Michael has had a roller coaster ride of an NFL career.
After being shipped off last season by Seattle in a trade to the Dallas Cowboys, Michael struggled to find a niche on an NFL roster. He was waived by Dallas less than a year into his stint with the team so the Cowboys could sign his former Seahawks' backfield mate Robert Turbin. He was then signed onto the Washington Redskins' practice squad and subsequently waived a month later.
Yet, once Michael rejoined the team that drafted him the Texas A&M product blossomed into a solid number two running back. Just a day after being cut loose by Washington, Michael returned to Seattle following injuries to Thomas Rawles and Marshawn Lynch. He would go on to help propel the 'Hawks 2015 run to the playoffs, recording 84 yards on the ground in his first game back. A few weeks later Michael produced a then career best game against the Arizona Cardinals with 102 rushing yards. He capped his impressive return that season with a 70 yard performance in his first career playoff start.
However, 2016 has been no less filled with it's highs and lows for Michael. This season he had boasted a 4.0 yards per carry average, rushing for 469 yards and six touchdowns, including a 106 yard outing against the New York Jets.
Despite the impressive start to the season though, Michael sputtered down the stretch. In his last two games he had rushed 10 times for just 23 yards. This lead to his eventual benching in favor of rookie C.J. Prosise and release from the team at the conclusion of Week 10.
He has since reportedly been picked up off waivers by the Green Bay Packers. The Packers are in dire need of running back help with an injured Eddie Lacy and a struggling James Starks. It'll be interesting to see how Michael handles both the change of scenery and another shot at being a team's featured back.
Though he never lived up to his billing as a second round draft choice, Michael can deliver value in a reserve role. He's best as a north-south runner, but also serves as a fine target in the passing game. Michael is the kind of low-risk high-reward player the Giants could bring into training camp next season to compete for the fourth running back slot on the depth chart.
New York has historically ridden the hot hand when it comes to their backfield, often being devoid of a true number one workhorse. Michael has the ability to catch fire every now and then, something that could spark the Giants offense in a pinch.