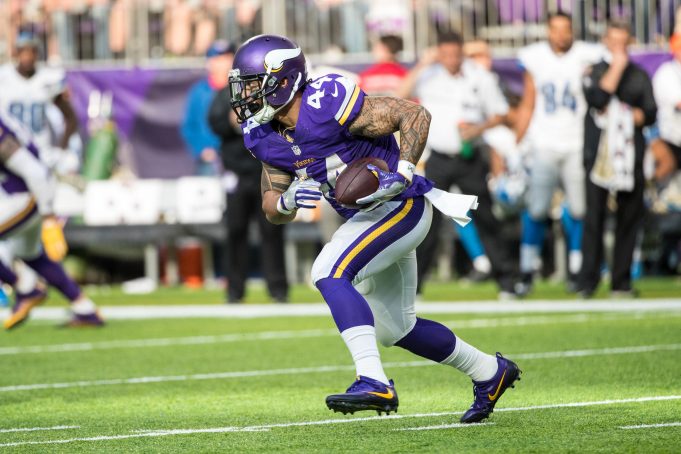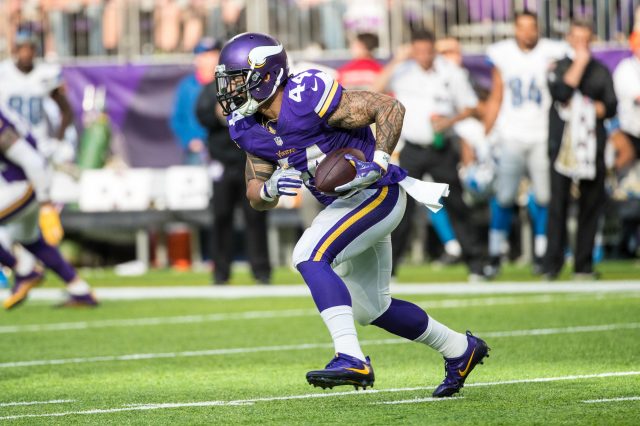 Matt Asiata first made a name for himself as a key contributor in the Minnesota Vikings' backfield following Adrian Peterson's 2014 suspension. While splitting carries with Jerick McKinnon, Asiata rushed for 570 yards and nine touchdowns on a 3.5 yards per carry average. That season he also added 44 receptions for 312 yards and a touchdown in the passing game.
The fifth-year veteran has developed into a solid downfield runner who produces a legitimate threat out of the backfield on passing routes. Asiata won't consistently make defenders miss, but he runs strong between the tackles and packs a punch on initial contact.
Though his rushing numbers fell in 2015 to just 112 yards on 29 carries with the return of Peterson, Asiata was still able to contribute in the Viking's areal attack. He gained more yards through the air than on the ground that year, pulling in 19 catches for 132 yards.
However this season, with Peterson lost for the year with a torn meniscus, Asiata has again stepped up nicely. Through 10 games in 2016 he has accumulated 240 carries on 80 attempts with three touchdowns while adding 18 grabs for 150 yards.
Shane Vereen currently gives the Giants their best threat out of the backfield, but isn't an ideal short yardage runner. Asiata could be an excellent goal line/third and short back for New York, being able to pick up first downs on the ground or forcing defenses to respect him on his passing routes.