After the embarrassing 7-0 aggregate score defeat to Toronto F.C., NYCFC proved to the soccer world that they're still miles away.
T
he first home playoff game in the history of New York City Football Club was many things.
Humbling. Atrocious. Disturbing. Calamitous.
Most importantly? Eye-Opening.
Right off the bat, let me say that Toronto FC was, without a doubt, the worst team that NYCFC could have drawn in the Eastern Conference semifinals. They were never going to stop Sebastian Giovinco and Jozy Altidore, who torched the Blues defense for five of their seven goals on aggregate.
They fought hard in the first leg and actually looked as if they might nick an away goal and head back to Yankee Stadium with a huge advantage.
Instead, they conceded two late goals and needed to start the second leg on the front foot and score quickly to settle nerves.
That clearly backfired — despite starting their big three, NYCFC let in what was always going to be the decisive goal after six minutes. Giovinco's brilliant turn-and-strike in the box meant the home side would need to score four times in order to advance, a tall task for the highest-scoring outfit in the MLS in the regular season.
What happened during the rest of the game was, quite frankly, disgraceful. NYCFC looked like a side that deserved to be at home during the playoffs, not like a side that should be hosting the second leg of a playoff game. They dominated possession, holding the ball for 64% of the match, but didn't do anything with it, registering only four shots on target in a game where they needed to be clinical in front of net. Toronto had ten shots on target, putting away five goals. Ouch.
What does this loss say about New York City Football Club?
They are nowhere near ready to contend for MLS Cup.
Don't let their brilliant goalscoring record deceive you. Don't let their big name designated players deceive you, either. This team is not suited to go deep in the postseason.
Why? Well for one, their designated players don't suit the postseason.
Patrick Viera shouldn't have to rest Andrea Pirlo in the first leg, or bring on Frank Lampard as a substitute, or take off David Villa to preserve his energy. If you want to win a two-leg tie, you need your best players on the pitch at all times. Simple as that. Viera gambled on having his boys fit for the second leg, and as a result, his team was put in a 2-0 hole headed home and never recovered.
Villa has been brilliant, and there is no denying. Villa definitely does not deserve criticism for his performance, but Lampard and Pirlo are not exempt. Lampard's injury prone time in MLS does not bode well for his role as a designated player in the playoffs. While he has experience in knockout ties from his time with Chelsea in the Champions League, he is nowhere near the player he used to be.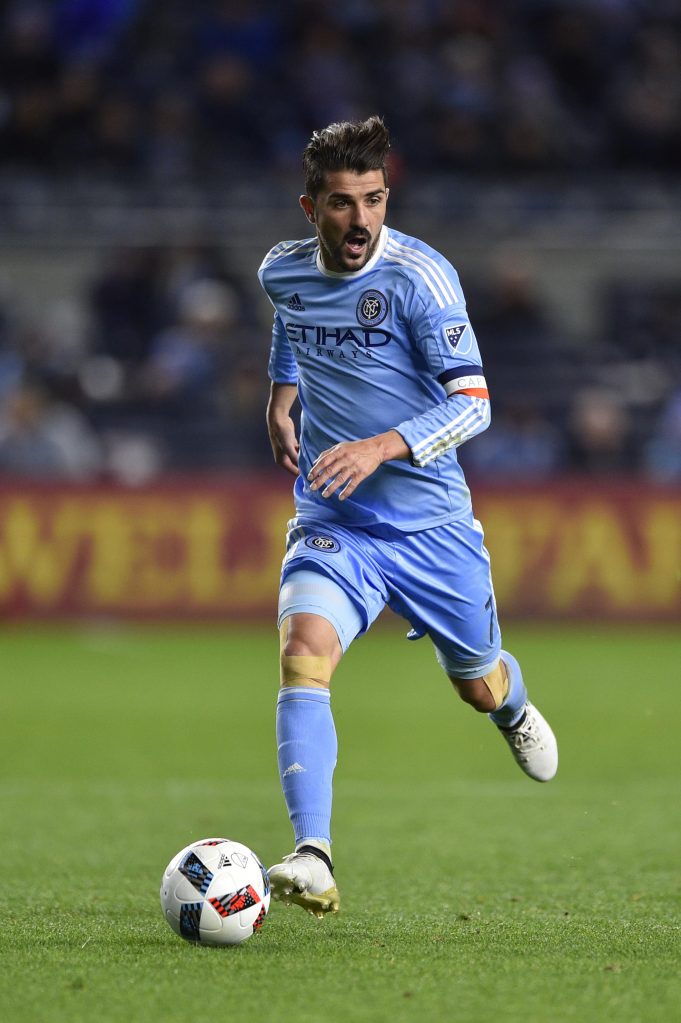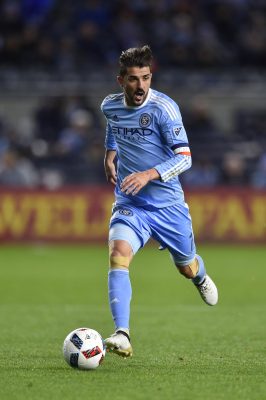 The same goes for Pirlo, whose acquisition was suspect at best. Pirlo is a deep lying playmaker and is famed for his ability to pick out passes from deep. His play style does not fit the stadium where he plays — the dimensions of Yankee Stadium are nowhere near the dimensions of the large stadiums he occupied in Europe. Simply put, the MLS is a fast-paced, physical game, that is largely dependent on being able to dribble through tight spaces and run from end-to-end. Pirlo's playstyle is quite the opposite — he likes to sit back, hold possession, and wait for space to clear up downfield.
I don't doubt Pirlo's ability whatsoever. He is, in all likelihood, the best passer in MLS. But unfortunately, his skill set doesn't fit in the league he plays. At the end of the day, Pirlo is a big name. He will sell shirts, and fill seats, and attract attention, but since joining MLS, he really hasn't lived up to the hype.
So, while NYCFC have filled their midfield with aging players who don't fit in MLS, they have largely left their defense unattended to. Did they expect this to not be an issue? NYCFC have had an inconsistent defense since their inception, with a penchant for surrendering late goals and having lapses in concentration.
Maxime Chanot, Frederic Brillant, RJ Allen, Ronald Mattarita, and Eirik Johansen were, to put it lightly, obliterated on Sunday night. Toronto had their way with them. Whether it was the individual brilliance of Sebastian Giovinco, the intricacy of their buildup play, or the strength of Jozy Altidore, they were completely overmatched.
If NYCFC wants to contend in the postseason, they need to reinvest their designated players on defenders, or defensive midfielders, not aging European superstars whose influence has been waning since they walked off the plane to the United States.
NYCFC are still miles away from contending for MLS Cup. And while their second season was a success in some aspects– they made the playoffs, they received a first-round bye — it will always be remembered for their capitulation against Toronto in the postseason.