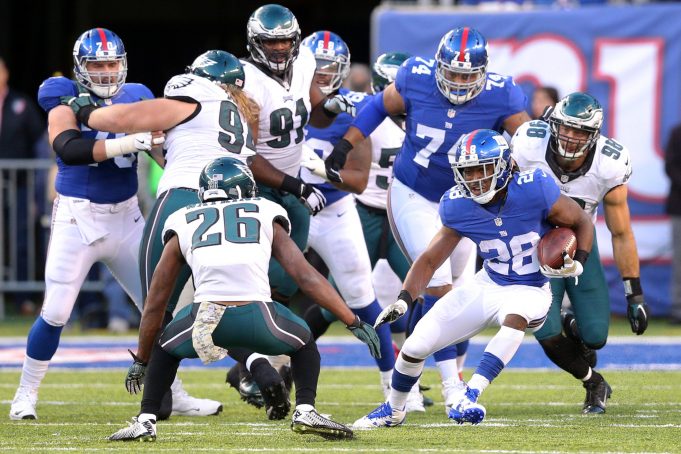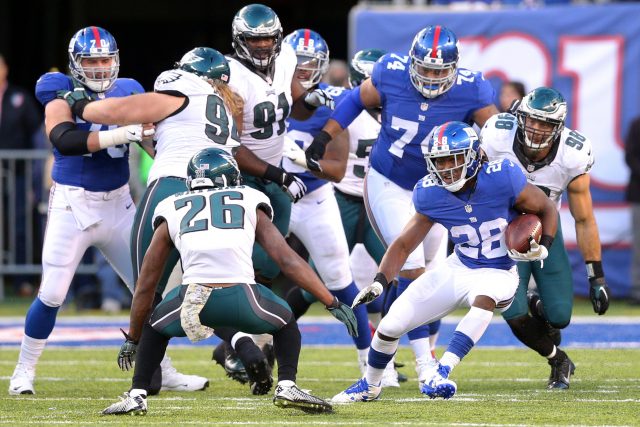 Paul Perkins is a big play waiting to happen. A speedy and elusive back cut from the same cloth as Darren Sproles, the rookie is dangerous every time he gets the ball in his hands. The Giants simply need to put the ball in his hands more often.
Head coach Ben McAdoo has allotted surprisingly limited carries to Perkins throughout the season, even though his running game sits at dead last in the league in yards per contest. Perkins had the most rushing attempts of his career against the Eagles, taking 11 carries for 32 yards, including one long 14-yard scamper. Over the season he has rushed 21 times for 71 yards on a 3.4 yards per carry average while making a mark in the passing game by adding 9 receptions for 120 yards.
For Perkins, although his numbers may be pedestrian, his lighting in the bottle nature is what should grant him more touches as the season progresses. The Giants need to get something going on the ground to keep opposing defenses honest. Perkins may not be a star yet, but he's a constant home run threat that needs to see more time on the field.