Through 12 games of the 2016-17 NHL season, things haven't turned out kind for the New York Islanders. They're also running out of time.
T
hrough the first 12 games of the season, the New York Islanders are not very satisfied with how things have turned out. To say the least, things have been rough.
There is a cloud of uncertainty hovering over the Isles and if things do not change soon, a third straight post-season appearance will appear unlikely.
The Islanders Through 12
4-6-2 is where the Islanders stand, 10 points of a possible first 24. Fans are looking to point fingers and it seems nobody is safe from the blame game. The Isles saw two leads evaporate in the past two games. One lead disappeared with only eight minutes left in the game and cost them another crucial point.
The new additions have proved nothing of significance so far either. Andrew Ladd continues to generate quality chance after chance but cannot seem to buy a goal. He should consider a spiritual cleansing at this point, his lack of production is not due to a lack of trying.
Jason Chimera, despite his speed, has not been fitting well into the Islanders lineup. He has three assists so far and has been moving through all four lines since the beginning of the season.
As if there weren't already enough issues, Ryan Strome and Anders Lee have yet to take the steps they need. Strome has five points through 12 games and Lee has a single goal. The Islanders are counting on their young guns to continue taking steps forward in their development, especially from these two. After last season's disappointing results it was imperative for Strome and Lee to continue to look back to 14-15 and find that consistency.
To make matters worse, the defense had an atrocious start to their season. The Leddy-Hamonic pairing was a Corsi nightmare, and the Hickey-Boychuk pairing was inconsistent at best. The best defensive pairing has been Calvin de Haan – Dennis Seidenberg, comprised of a rebounding rookie and a veteran signed as defensive insurance.
Better yet, the once proud penalty kill which was 21/22 to start the season is now mired at 78.3% having allowed a power-play goal in the past seven consecutive games. Speaking of the power play, I don't think it's important to even touch on the seventh worst PP in the league.
Oh, and Snow has refused to deal a goalie so far despite complaints from the players, player agents, and some increased interest in Jaroslav Halak.
Again, to say the least, things have not been good.
Management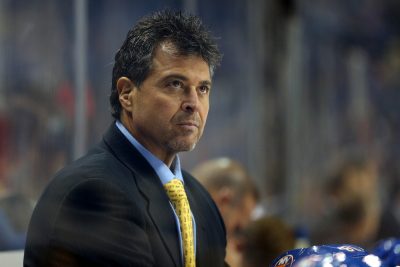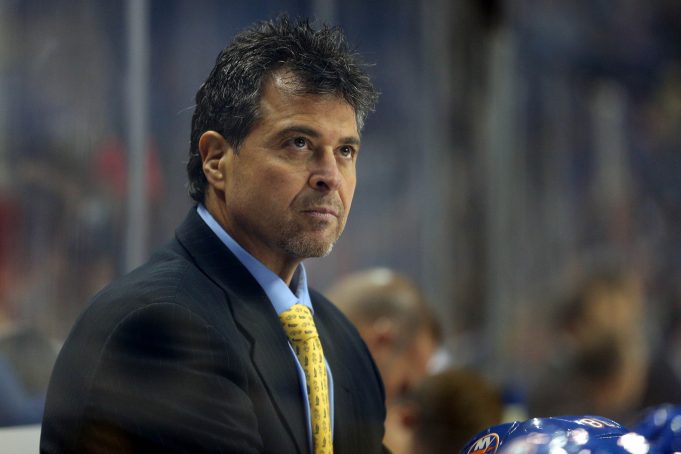 After both losses fans were heard chanting "Fire Cappy" (referring to Jack Capuano) as they have been doing for roughly five years now. Garth Snow's confidence in the current bench boss has not been reciprocated by a fan base which demands much more of their team than in years past.
Speaking of Snow, fans patience for the backup goalie turned GM is diminishing as well (if it was even there in the first place). His lack of moves in the offseason to help the team grow is becoming apparent now. This combined with creating the NHL's biggest goaltending debacle has not helped the team in the slightest.
Things are questionable at best on Long Island. If the new owners were serious in their promise to deliver fans a "fifth ring" the time for them to act is now. Everyone has watched this franchise go from a hot dumpster fire to promising ascension and right back to questionable in a few short weeks.
Is An Answer Incoming?
With things in the state that they're in, this would be the perfect chance for new owners John Ledecky and Scott Malkin to step in. When the new owners were asked what fans should expect of them Ledecky answered very sharply with "fifth ring." It's time to cash in on that promise and it's time to make a change.
Perhaps Snow already has something up his sleeve? Perhaps Ledecky and Malkin are gearing up to clean out the front office? Whatever is in store for the Islanders one thing is for certain.
Change is needed and it is needed now in the form of an outside voice.