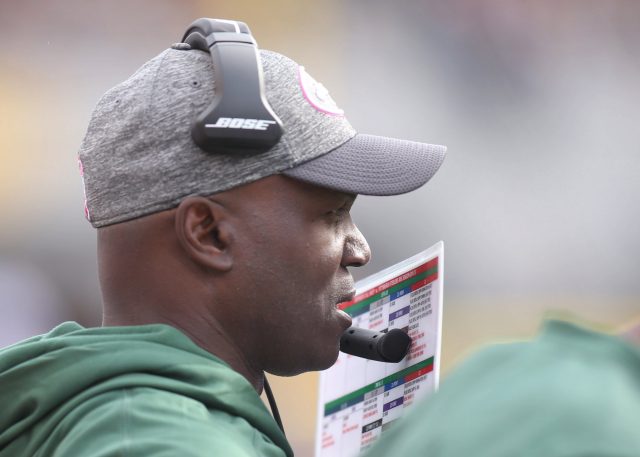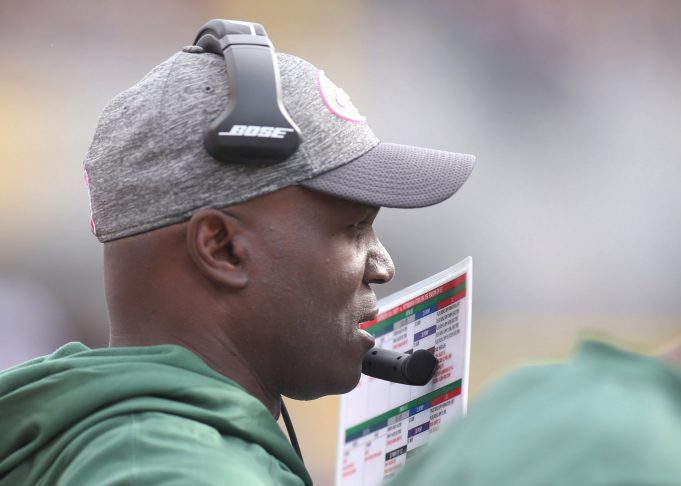 How can inconsistency become consistency?
As is usual in recent years, the Jets are tops in the NFL in rushing defense, allowing just 74 yards/game. With the strength and talent of their D-line, there is no necessity to gear up against the run very much. Between Richardson, Williams, Wilkerson and McClendon, the Jets have four good or great pass rushing linemen. A key to good downfield coverage in professional football has always been to not make the secondary have to cover for long. So why not have your pass rushers in every play?
If Bowles can possibly switch to a 4-3 – or at the very least a play-by-play hybrid front – from his current 3-4 scheme, this would better fit his personnel. The Jets would have a better shot at getting to the quarterback this way, especially on plays when they aren't blitzing. If that's the most talented group of players on the entire roster, get them on the field.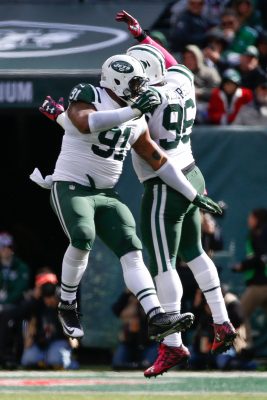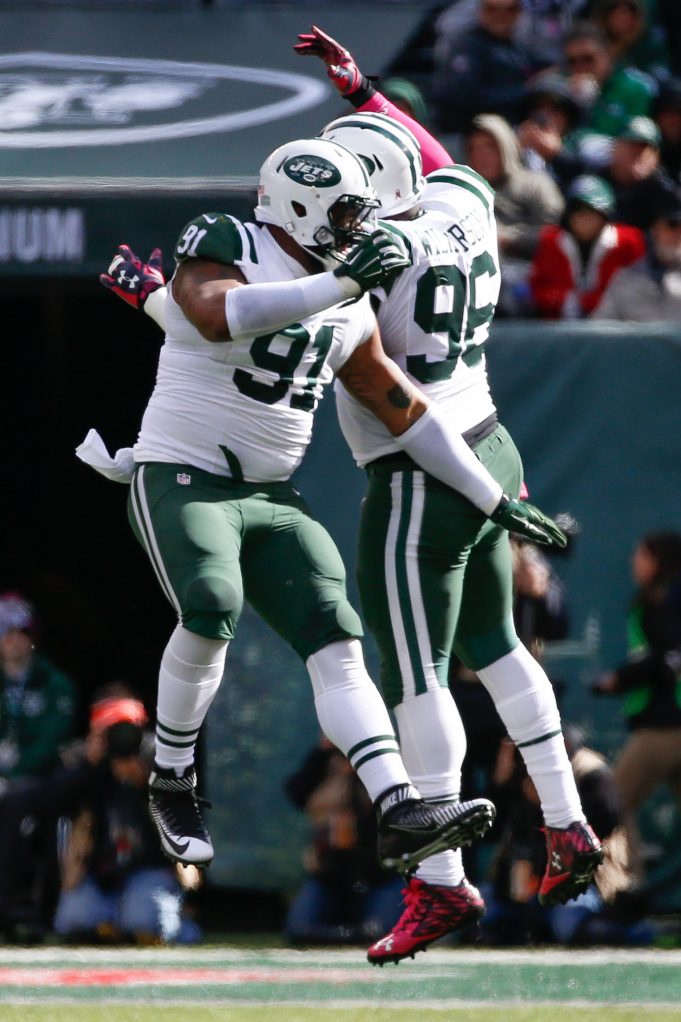 Because Gang Green also has more coverage linebackers than edge rushers, it wouldn't hurt to put them in a better position to do what they do best – cover. Mauldin could be made a pass rushing specialist on passing downs as his 6-foot-4, 260 pound frame can handle the rigors of playing in the defensive trenches.
Also, if the Jets aren't going to trade Richardson, then they need to use him and get Catapano and Jenkins in only when others need a rest. They just flat out aren't as good.
Pryor also needs to be utilized more in the box – like the Seahawks use Kam Chancellor – only dropping into coverage on passing downs, while tossing in a blitz every now and again. Gilchrist can handle things over the top and its time to totally use Pryor for what he is – a booming box safety.
If Revis' outside corner play and athleticism continue to decline, Bowles will need to consider a sooner than planned move of him to safety. His football mind is still sharp, but corners need to stay with their man, and if they can't do that, then they shouldn't be corners.
Lee also needs to be on the field with Harris every play. Every situation he gets in – especially with Harris there to teach him – will only help his development. And once his mental game is there, watch out, because Lee is about as athletic a linebacker as there is.
Chris Thompson covers the NY Jets and NY Mets for Elite Sports NY. You can interact with him on Twitter @Time2Topher.