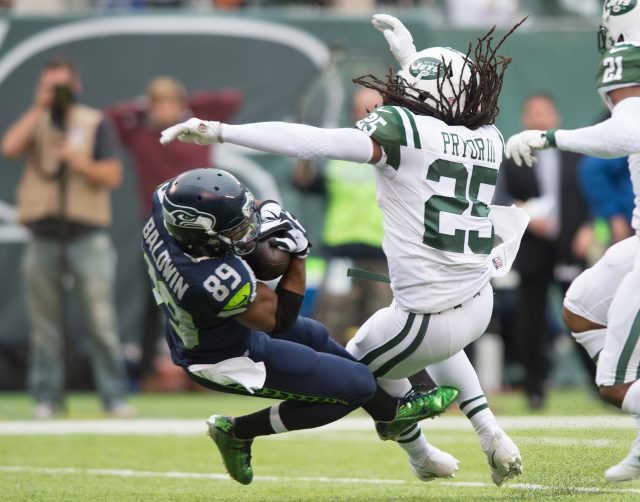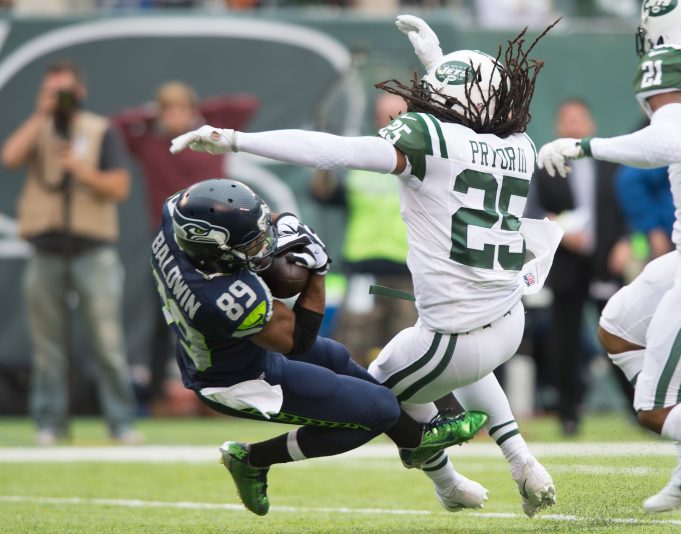 The Safeties
As compared to the cornerbacks, the safety play so far this year has been pretty solid. Calvin Pryor has continued to earn his given title as the 'Louisville Slugger', showing an instinctive ability to time his pile-driving hits on receivers. His weakness has been this season what it has always been in his two-plus years in New York – over the top coverage. Pryor has been giving late help to outside corners on deep routes, helping to explain some of the bombs that Revis has allowed.
The best plays Jets fans have seen from Pryor always come from when he drives to the ball – whether that be on an interception, sack or forced fumble. But as the defense has been more prone to the deep ball and play-calling has become more cautious, Pryor has sat back more, resulting in him being taken out of his comfort zone. Recently, though, Bowles has allowed Pryor to blitz and reside in the box, and his play has resumed to the near Pro-Bowl level of last season.
Marcus Gilchrist has possibly been the most unsung hero of, not only the secondary, but the defense in general. He has provided great overhead coverage, allowing Bowles to try to return to his blitz-heavy scheme of last season in recent weeks. Gilchrist has a pick in each of the last two games, building on his three interceptions of last season. If his consistency can continue, things will gradually get much easier for the defense overall.
Pryor and Gilchrist continue to complement each other very well as each has a very different skill set. Impressive backup Rontez Miles hasn't seen the field much this year, as both starters have remained healthy. Look for him to possibly make an impact as the season goes on, though, especially if another corner gets hurt.