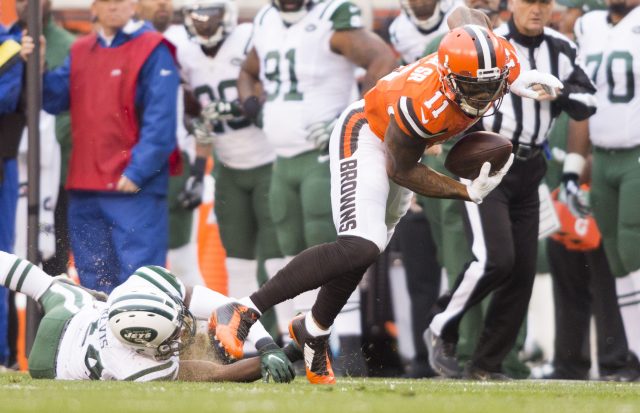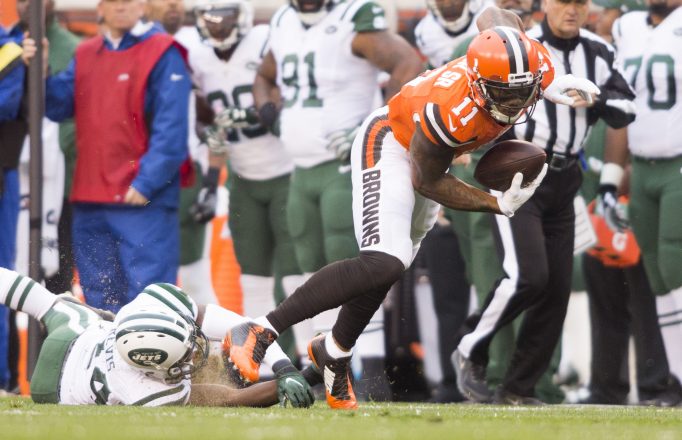 The Cornerbacks
Although much of the secondary has remained the same from last year, they've dropped from 13th to dead last in the league in pass yards allowed/game from last season to this season.
The declining play of once-superstar cornerback Darelle Revis has been one of the biggest storylines of 2016. Revis has given up a few deep touchdown catches this season to the Bengals AJ Green and Bills Marquise Goodwin – among others – while also allowing over 100 yards to ex-quarterback turned Browns wide receiver Terrelle Pryor, something a prime-age Revis almost assuredly would've never let happen.
Although his play also dropped off last year, the Jets did lose corner Antonio Cromartie last offseason. Cromartie was still a solid corner because of his 6-foot-2 height and ability to still keep up with the quickest receivers in the game, making him a good complement to Revis. It also gave Bowles loads of defensive backfield depth with Buster Skrine in the slot and the six-interception Marcus Williams able to play anywhere.
But with Cromartie gone, the 5-foot-9 Skrine has been moved outside by Bowles, a decision that has left him open to getting beat by the much taller receivers that typically reside near the sideline. He was most successful last season, however, when covering in the slot and the middle of the field due to his extreme lateral quickness.
But Skrine was hurt in Week 8 against the Browns, pushing Williams into a much more prominent role on the outside. In turn, the weak Browns offense, led by journeyman backup quarterback Josh McCown, gained nearly 340 yards through the air on a secondary that at the beginning of the season was projected to be near the top of the league.
Williams has followed up his six pick campaign last season with two more so far this year, but his overall coverage has been weaker. Whether it's the coaches' decision or his, he's playing farther off the line, making him vulnerable to slants, outs and hitches – some of which have developed into chunk yard plays. So while the turnovers are great, more consistent coverage would be much more beneficial towards improving the defense's league worst ranking.
In a somewhat surprising move earlier this year, the Jets released former 2013 first round corner Dee Milliner, after the ex-starter had some injury issues during the '14-'15 seasons. Milliner showed exceptional talent during his rookie season, posting three interceptions and 17 passes defensed in just 13 games. Although the Jets still had talent with Williams and Skrine on the roster, Milliner may have given the team some help on the outside due to his 6-foot size and good ball skills, but Maccagnan and Bowles wanted to start the secondary fresh, apparently.
Jets fourth rounder Juston Burris and second-year corner Darryl Roberts have received increased playing time due to the weakened corner depth. Especially with Skrine out last week, that duo was out there all game, and, while they did get beat a few times, both showed good ball skills and athleticism on the smaller, but quick Cleveland receiving corps.