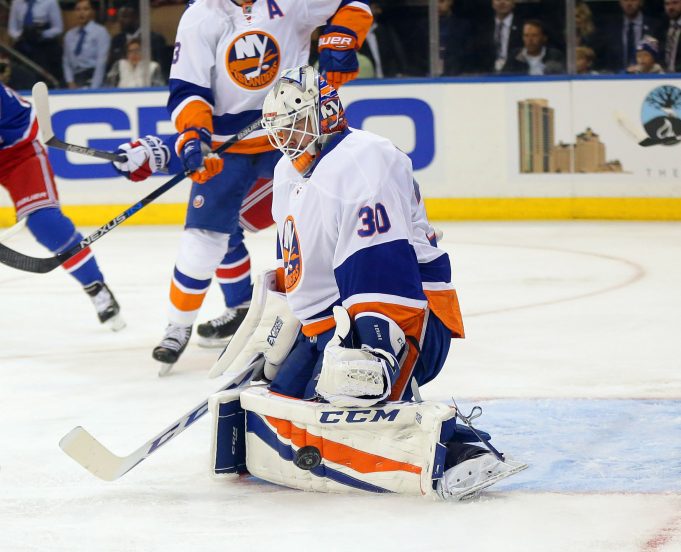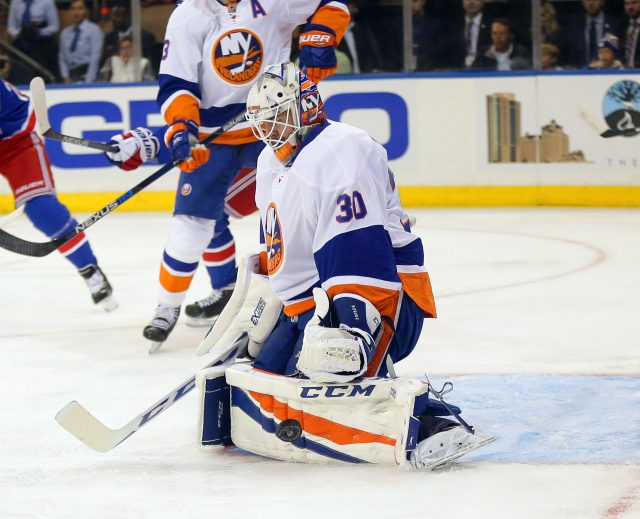 Option 3, Trade Berube
I don't see this as the likely fix that management performs. What caused this issue in the first place was that Snow was not eager to let JF Berube walk so easily and letting him go for nothing would make Snow look extremely foolish. However, with prospects Ilya Sorokin in the system and banging on the door, maybe riding the current tandem isn't a terrible idea.
But to be completely honest, the only way a team would take on Berube is if they trade a very low-level draft pick (probably fourth or fifth rounder, no higher) or send another prospect in return. Berube is largely untested and has proven little in his brief NHL stint. He has not even started a single game this season.
Realistically speaking, there are two ways that Berube can go, by means of waivers (and he would most likely be taken) or traded for a very low-level pick.