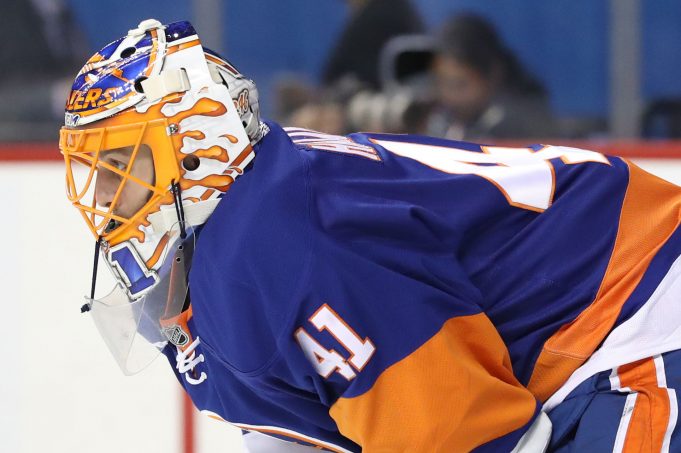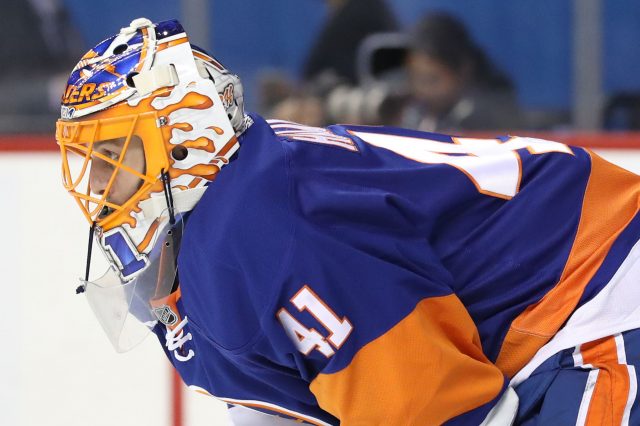 Option 1, Trade Halak
This is the most called for solution by the Islanders fanbase, and, ironically, the hardest. Halak carries a $4.5 million cap hit and there are very few teams in the NHL that are both in need of a goalie and can take on that the salary.
However, there are a few.
Carolina Hurricanes
While the idea of trading to a division foe sounds rather off-putting, the Hurricanes are probably the best-suited team to take on Halak's contract. Not to mention they are in desperate need of a proven starting goaltender. Eddie Lack did not pan out with Carolina posting a .901 save percentage last year and Cam Ward continues to muddle in mediocrity (.909 last season).
With about $17 million left in cap space, the Canes can comfortably take on Halak and whoever he may be packaged with and most likely waive Lack.
To Carolina:
Jaroslav Halak, 2nd Round Pick
To Islanders:
Jeff Skinner
Winnipeg Jets
Like the Hurricanes, the Jets have had problems in the goaltending position for some time. After waiving longtime starter and underachiever Ondrej Pavlec, the Jets have turned to rookies Connor Hellebuyck and Michael Hutchinson to duel over the starting position. While both goaltenders have
While both goaltenders have a tremendous upswing, having two rookies in net is a recipe for disaster should one of them start crumbling. Halak could be an ideal fit if Winnipeg is willing to put their full confidence in one of the two in the future.
There is an issue when it comes to the return for New York. If they would like to solve the issue of finding John Tavares a consistent RW player they could take Wheeler from Winnipeg as a possible option. If that's the route they elect to go it would take a little more to do so, probably a defenseman.
To Winnipeg:
Jaroslav Halak, Calvin deHaan, 2nd Round Pick
To Islanders:
Blake Wheeler, 3rd Round Pick
Dallas Stars
In 2016, the Dallas Stars had the best record in the Western Conference and were damn close to clinching the President's Trophy. They achieved this with one of the league's worst goaltending duos.
Both Kari Lehtonen and Antti Niemi are miraculously mediocre at best and at worst … oh boy. In 2015, the Stars finished 25th overall in team save percentage. The five teams that preceded them? The Canadiens, Blue Jackets, Jets, Hurricanes and Flames. None of those teams are playoff teams.
It's clear if Dallas wants to blow open their cup window they will need at least one proven NHL caliber goaltender and neither of their current options will cut it. The Stars only have one obstacle in their way when it comes to acquiring a proven starter, their current options.
Niemi and Lehtonen both have NTC's in their contracts and cannot be moved. Fortunately, Lehtonen's NTC is limited and he can select which teams he would want to move to. Assuming the Stars succeed in moving one of their goaltenders, this is somewhere Halak can easily wind up as Dallas was rumored to have been calling for Fleury and Bishop this past offseason.
To Dallas:
Jaroslav Halak
To Islanders:
2nd Round Pick