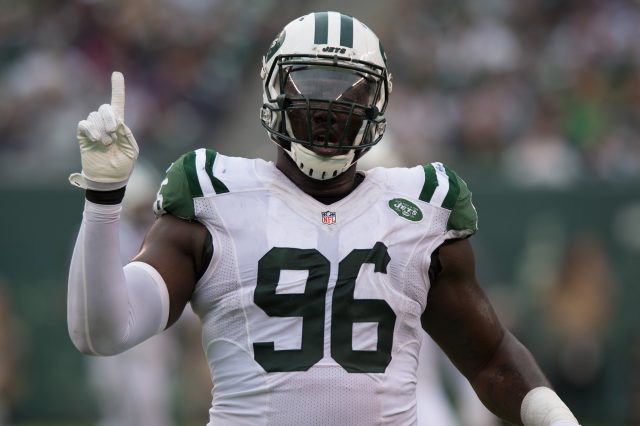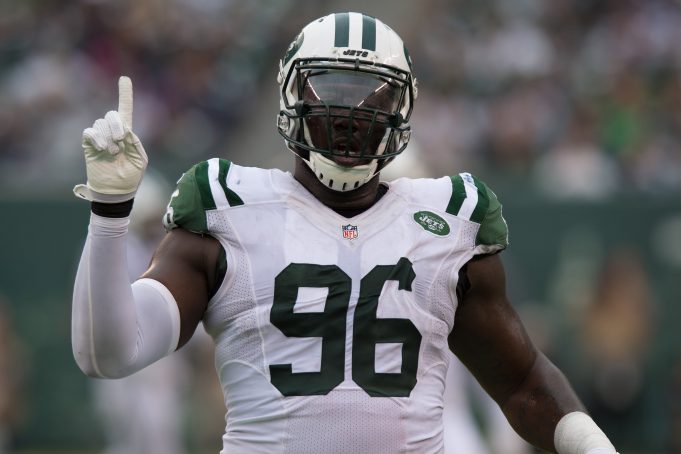 1. Allowing The D-Line To Be A Mess
The top mistake of the Mike Maccagnan era is an easy one to point out. The reason is simple.
What should be the strength of the New York Jets, their defensive line, is a complete mess due to a personnel disaster.
Muhammad Wilkerson, Sheldon Richardson, and Leonard Williams are all studs. The problem is, only one, maybe two of them can act as studs on Sunday because the others are playing severely out-of-position.
The alarming aspect to his situation is that both Maccagnan and Todd Bowles witnessed, first hand, how rough it was trying to play Richardson at OLB in 2015. When he was there, the edge was always a sore spot for the unit. Come 2016, nothing changed when change was desperately needed.
Big Mo was signed long-term and Sheldon's team option was picked up for 2017. Big Cat isn't going anywhere thanks to his youth and financial value. Moreover, it's tough to fault Maccagnan for drafting Williams with his first pick as an NFL boss mainly due to the unbelievable fall he experienced (going to No. 6 overall).
But once Williams arrived, action needed to take place.
Either Wilkerson or Richardson needed to leave town.
Admittedly, it's tough to make a trade when 31 other general managers know you're in a spot that creates a must-trade scenario. They'll hold you up for every penny. Sometimes, though, you just have to bit the bullet in realizing less is more.
And in this situation, less is more as three, or even four (with Steven McLendon) interior defensive lineman can't fit a 3-4 or 4-3 scheme, no matter how hard you try.
The Jets defensive line is a mess while possessing the most combined talent in the league.