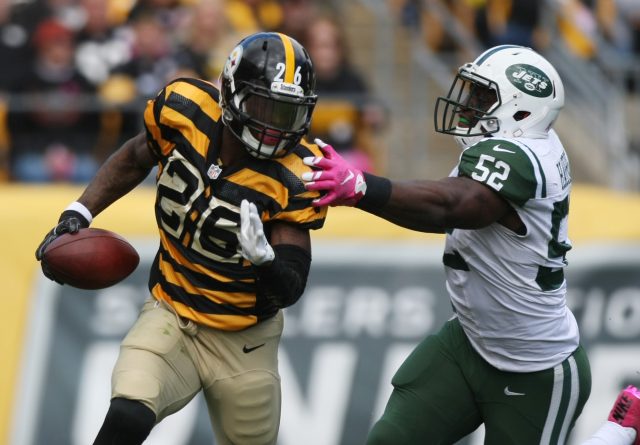 David Harris, for all of his great qualities, is now 32-years of age. The Hitman — as loved ones know him by — has been a tremendous Jet for 10 seasons. Don't get that twisted.
Re-signing the guy after the 2014 season is an entirely different matter.
The area Rex Ryan and the Jets continually struggled in — especially when facing Brady and the Pats — was covering tight ends and running backs out of the backfield. Demario Davis was a nightmare. Harris was, and is, no better. In fact, Harris could be the worst covering LB in the business.
There's no question he's the bonafide leader of the defense. He's the man who holds the radio-in-helmet responsibility and correctly lines everybody up. He can still run stuff with the best of them, too. But Maccagnan had the option to allow Harris to walk as a 30+ veteran and find a new defensive leader.
Instead, the Jets are stuck with a terrible pass covering MLB through the 2017 season.